Exhibition
Harmonic rhythm, an abstract concept: Luisa Romeo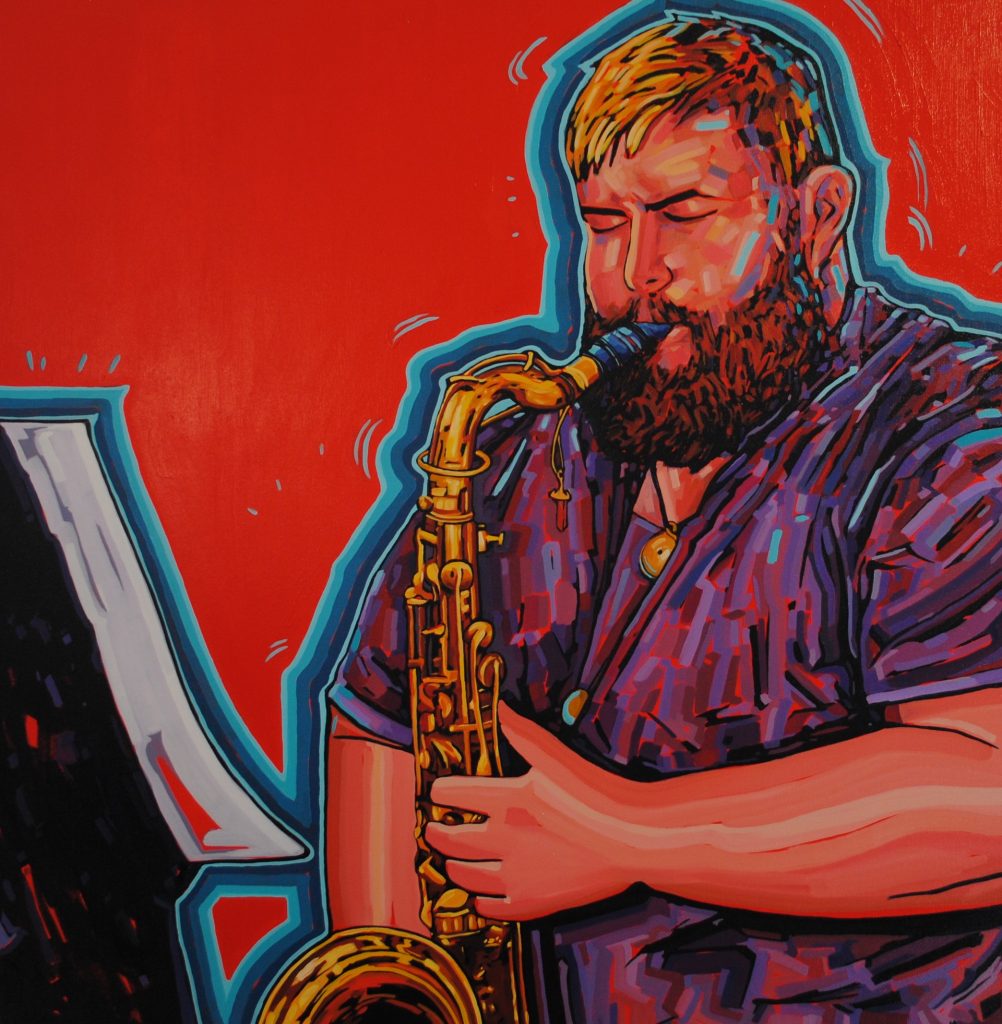 Hobart-based artist Luisa Romeo is the Clarence Jazz Festival Artist in Residence for 2022. Clarence Jazz Festival works with an Artist each year to create a series of visual artworks across the Festival, from marketing to site installations, workshops or exhibitions.
Romeo's art practice began when she was able to grip a pencil between her fingers. Her lines are confident, graphic and bold, showing a great understanding and appreciation of the subject at hand. The combination of a highly graphic style, intense saturation and contrast is her focus.
For her residency she has created a visual documentation of rehearsal sessions of participating Jazz musicians. It speaks of all those unseen, unrecognized and under acknowledged hours, days, months and years of practice that an artist invests to develop their skills. The making, composing, collaborating, brain storming, developing ideas, practicing, failing, succeeding and learning. The pain and the absolute joy.
The works are being presented in Rosny Barn during the Clarence Jazz Festival in 2022, 16 – 20 February during gallery hours 11am-5pm and concerts.
Previous Artists in Residence: