Clarence Jazz Festival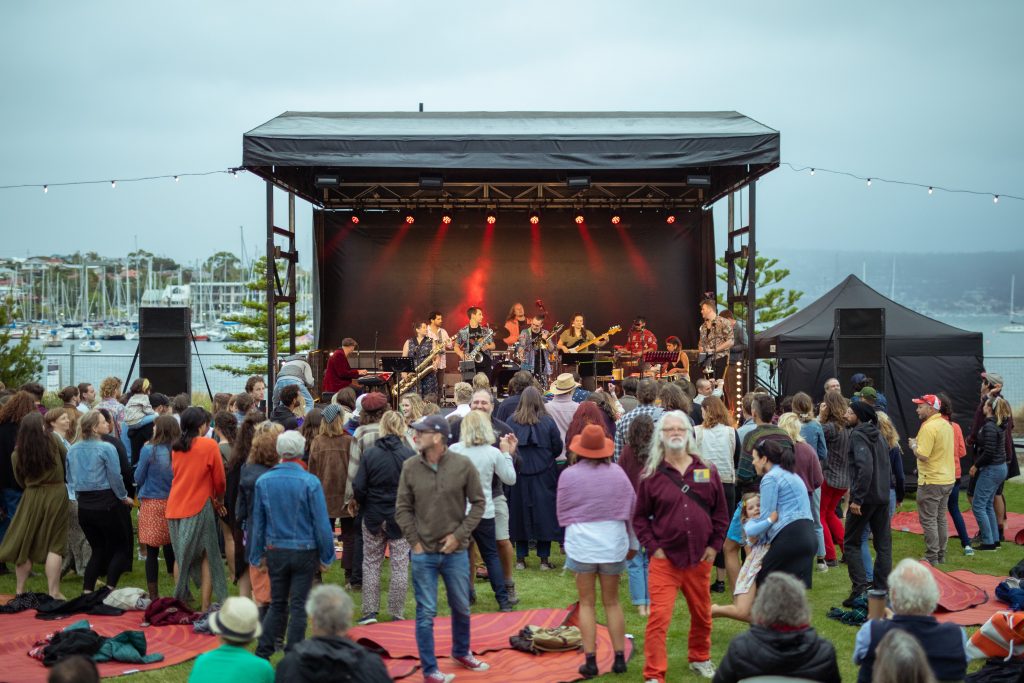 Clarence Jazz Festival is a music festival that brings Hobart's Eastern Shore to life during the warm evenings of late summer. The Festival is back with a fresh palette and a new focus on diversity and boundary-pushing jazz, whilst continuing to inspire with initiatives that engage local artists and musicians.
Artist in Residence Program:
We are excited to announce that Luisa Romeo will be the Clarence Jazz Festival Artist in Residence for 2022!
Romeo's art practice began when she was able to grip a pencil between her fingers. Her lines are confident, graphic and bold, showing a great understanding and appreciation of the subject at hand. The combination of a highly graphic style, intense saturation and contrast is her focus.
For her residency she has proposed a visual documentation of rehearsal sessions of participating Jazz musicians. It will speak of all those unseen, unrecognized and under acknowledged hours, days, months and years of practice that an artist invests to develop their skills. The making, composing, collaborating, brain storming, developing ideas, practicing, failing, succeeding and learning. The pain and the absolute joy. To be presented during the Clarence Jazz Festival in 2022.
Previous Artists in Residence:
PREVIOUS PROGRAMS