Festival
CLARENCE JAZZ FESTIVAL: Saturday Big Weekend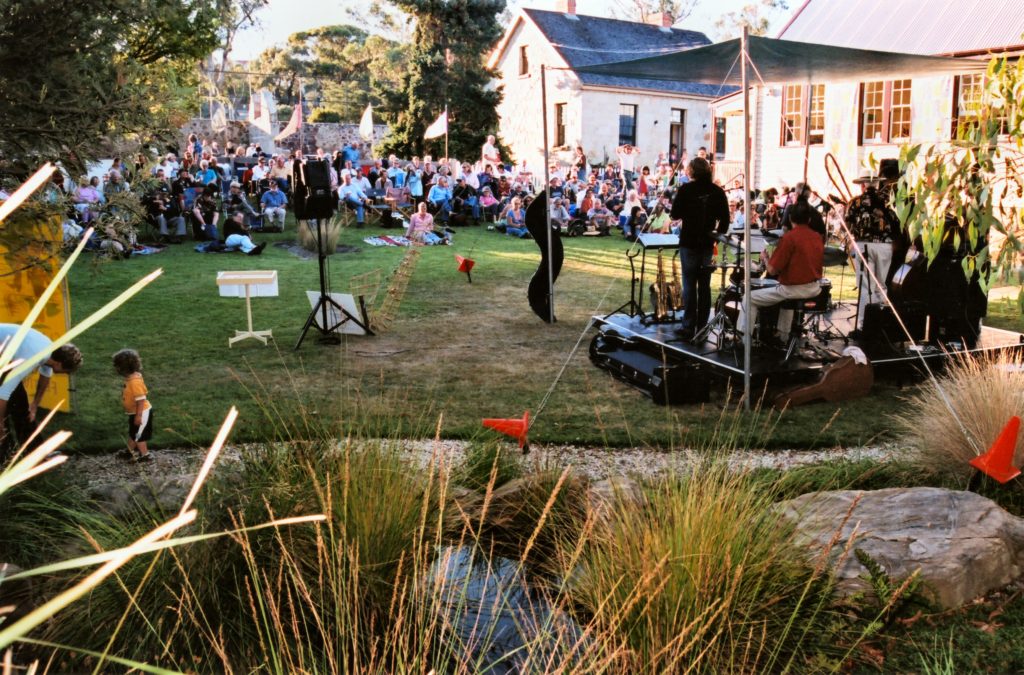 Clarence Jazz Festival's Big Weekend & Jazz Lounge is back at Rosny Farm.  We have an incredible selection of of free entertainment programming at Rosny Farm along with special  'showcase' performances that are ticketed in The Jazz Lounge.
Schedule for Saturday 23rd of February
2pm
The Fats Hollers
The name says it all…
Feat: Jacob Boote on guitar, Bruce Gourlay on piano, Pete Waddle on bass and Damon Warner on drums.
4pm
Billy Whitton and the Swingin Hepcats
Ssshhwingin' with a touch of blues
Feat: Billy Whitton on guitar, Hamish Houston on bass and Eric Johnstone on drums.
6pm
Mia Palencia in Good Company
From Malaysia to Australia, Mia is world class
Feat: Mia Palencia on vocals, Kelly Ottaway on piano, Hamish Houston on bass, Liam O'Leary on drums.
7:30pm
Uncle Gus and the Rimshots
Playing the music of swing/jive greats: Louis Jordan, Louis Prima and Bull Moose Jackson
Feat: Angus Leighton on vocals & sax, Matt Oliver on piano, Dave Cavallo on trumpet, Adam Davenport-Hortle on trombone, bass & drums.
9pm
Big Small Band
It's just a soul kinda feeling… moving with the beat
Feat: Arman Bratamidjaja, Konrad Park on drums, Kelly Ottaway on piano, Isaac Gee on bass, Jonathan Stone on trumpet, Alistair Dobson on sax
In the Jazz Lounge