Clarence Jazz Festival
Clarence Jazz Festival 2022: Jazz Party at Simmons Park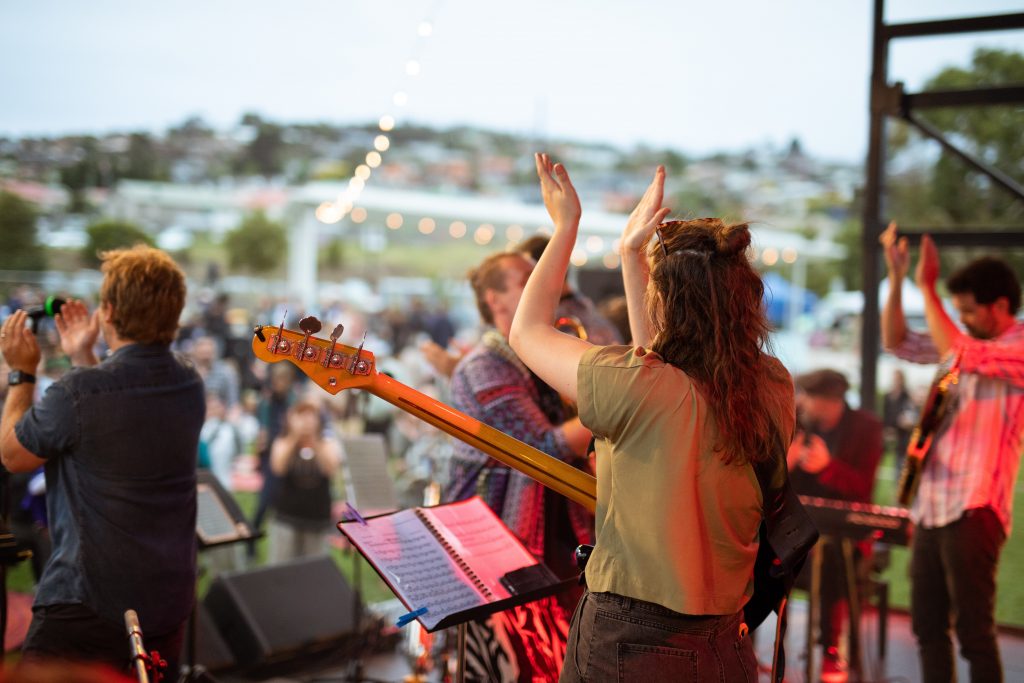 We're throwing a big old party to celebrate the close of Clarence Jazz Festival 2022! We'll be platforming the excellent work done by Southern lutruwita/ Tasmania's finest community and professional big bands, along with a thrilling jazz jam featuring some of your festival favourites. Bring the whole family for one last Clarence Jazz Festival hoo-rah!
2.30pm              Southern Districts Concert band – Presenting original music from Les Burbury, along with a fun range of Latin and mainstream jazz.
3.35pm            Clarence City Big Band – Clarence's very own community big band will share music to excite and delight!
4.40pm            Southern Lights Big Band – Making the big band style accessible to the wider community with broad ranging, danceable entertainment.
5.50pm            Green Rises – A new big band project from Gus Leighton. The 16-piece band will perform a specially commissioned Clarence Jazz Festival piece and an all-original set from the pen of Gus.
7pm                 Clarence Jazz Jam Extravaganza – 2021 Jazz Ambassador Kelly Ottaway will lead a sizzling house band accompanying a host of Festival favourites including Jazz Ambassador Michelle Nicolle, our jazz scholars and many more!
No need to book for this one, just turn up and enjoy!
BYO Picnic & Drinks, Food available too.
No Bar on site.