Public Program
Clarence Authors Series: Avery McDougall 'Invisibly Grace'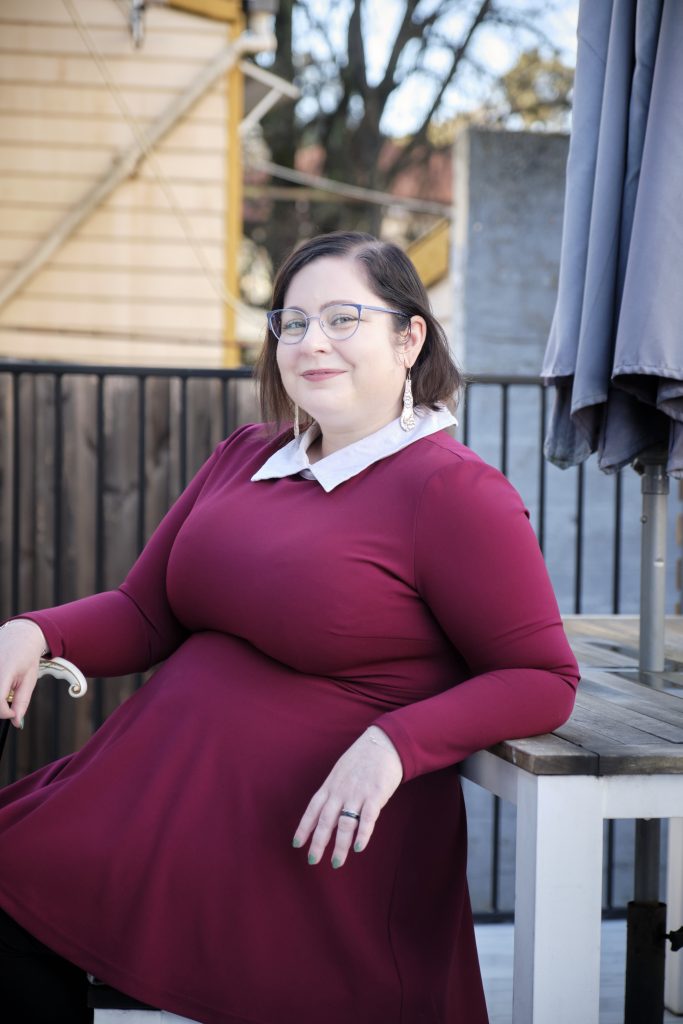 The Clarence Authors Series brings some of lutruwita/ Tasmania's greatest authors to a hall near you! Come see your new favourite author live in conversation with ABC radio presenter (and self-confessed bookworm) Helen Shield and get the chance to ask them your burning questions.
The book:
'INVISIBLY GRACE'
High school is hard enough when you're healthy. When you've got some weird, undiagnosable chronic illness, it's a special hell.
Invisibly Grace is a contemporary young adult novel set in a fictional suburb of Launceston about a young woman with an autoimmune disease. Her family is new to the state and, to seem normal, Grace tries to hide her invisible illness at her new school. Through the course of the novel Grace makes friends and enemies, adores her sister, gets diagnosed with mixed connective tissue disorder, and looks to a future that she knows isn't guaranteed. In a post-pandemic world, stories with immunocompromised characters are even more important as part of our cultural narrative
Make sure to visit your local library to borrow the book ahead of this session!
The Author: 
Avery McDougall is a writer of fiction, a voracious reader, and a grammar nerd based in Launceston. Avery works in youth support services promoting microenterprise. As a young woman with high functioning autism and autoimmune disease, she is passionate about both her day job and her role as an author. She trained as a teacher and then a librarian but being disabled has her living a life very different to what she had planned. However, she's been able to follow her passions for writing and empowering young people to take ownership of their narratives.
She is also on the board of the Tamar Valley Writer's Festival and will be delivering a program for young writers as part of the festival later in 2022, as well as using her voice to support the festival's goals in engaging the broader community.
Accesibility Information:
This venue is wheelchair accessible
 There will be an accessible bathroom onsite
 This event will be have an AUSLAN interpreter