Event
Winter Series 2022: Tasmanian Fashion Runway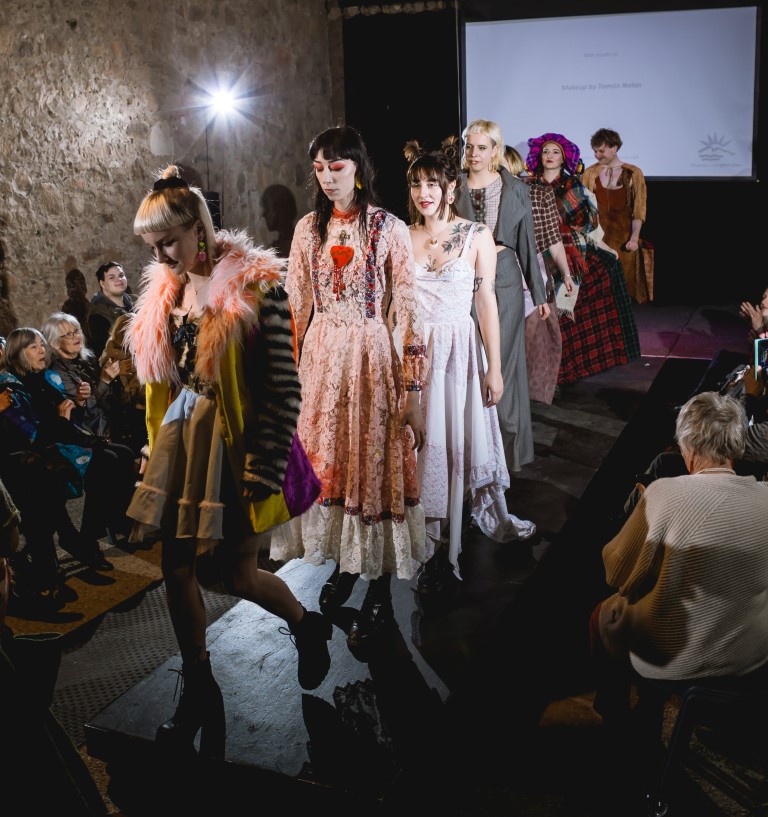 Now an iconic part of the Tasmanian fashion calendar, talented Tasmanian designers and makers will showcase their latest looks on the runway at Rosny Barn.
You will have the chance to experience them firsthand as they walk down the runway. Leading the way in ethical and sustainable designs, from classic styles to Avant Garde, come along and be inspired!
Our host for this event is the fabulous Jacob Miller from Hobart City Mission and you will have the chance to see designs from Pony Black, Warriors of Cloth, Marilena Di Florio, Sea Urchin Designs, elsewear, Aquarius Bespoke, Jan Dineen, and In Various States.
This year we will not only have delicious champagne available at the bar, but also we will have the delightful Fernsby and Co coffee caravan, who will be serving yummy hot toasties, barista made coffee and all your favourite hot drinks. Added to this, browse in our little mini market, our guests for the day will be the Hobart City Mission vintage wares stall, Pie in the Sky Jewellry, and the stunning handmade Colombian handbags from tawara Mochilas!
Another exciting addition to this year's fashion Runway – we have a special guest pro photographer Muthu Guna coming to take shots of you and your friends against our velvet midnight blue backdrop – so dress in your finest, and wackiest and you'll have a wonderful memory of the day sent out to you afterwards!
Winter Series is back in 2022, showcasing Tasmanian talent in the sandstone walls of the Rosny Barn.