Workshops
What's the shape of Hope? Book Making Workshop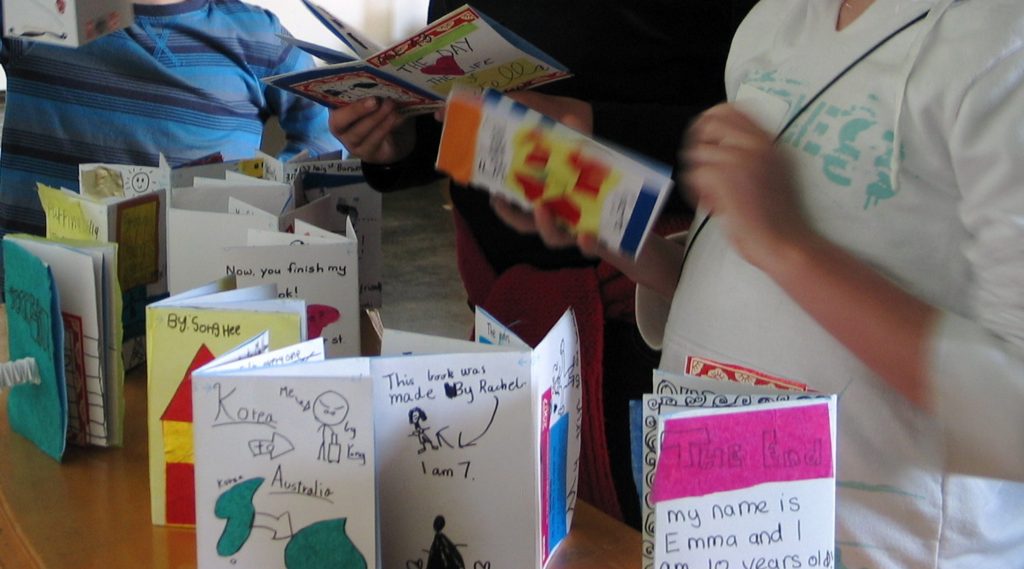 Catch characters and shape stories through moving, drawing, making books (and publishing!) with Bella, Bec and Vic.
In this relaxed and playful two hour workshop we will explore some different ways of capturing the voice of imaginings in hopeful ways.
We hope to make a collaborative artwork as a contribution to the City of Clarence's Two Sides, Volume 2 publication and, fingers crossed, you'll take home your very own 'micro-publication'!*
*What's that I hear you ask? Well, come and find out!
For kids aged 7-13, Tickets $15 below.
Social Distancing Measures will take place with only 13 children maximum in the Rosny Barn for the workshop and 3 workshop facilitators.
Book on Eventbrite