Workshops
Bauhaus Birdhouse! For Kids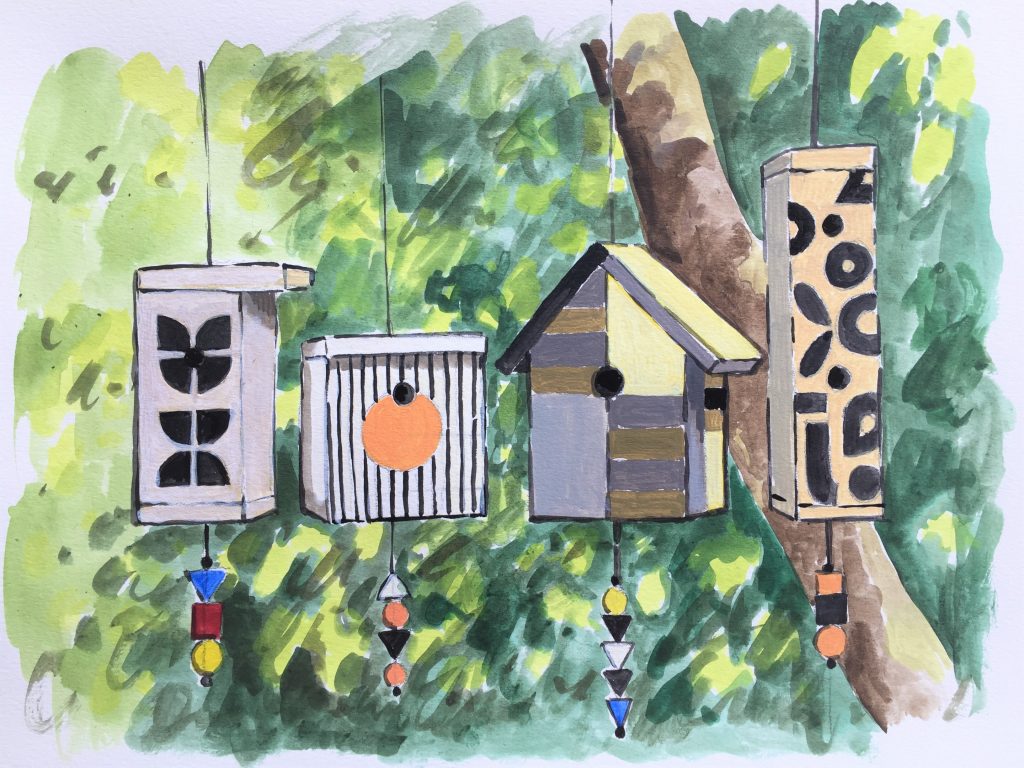 In the spirit of the Bauhaus School and in honour of the many beautiful birds that are frequent visitors to Rosny Farm, come along and decorate a wooden birdhouse with striking designs in the School Holidays. This workshop is open to children ages 7 – 13.
Bauhaus – an art school from the early 20th Century – sought to bring the arts and crafts together to make things that were both beautiful and practical.  The movement had a huge influence on modernist design and architecture, its literal translation is 'Building House'.
In this workshop Hobart artist Jo Chew will help you select a birdhouse to decorate, plan and draw up your design, and transfer it on to your birdhouse.  Learn about an influential art movement, colour mixing and harmonies, stencils and composition – and create a cool little house for your backyard birds to visit.
In hoping that COVID-19 restrictions allow we have rescheduled Jo Chew's workshop for 29th September 2020. Social Distancing will apply with only 10 kids in the workshop.
Book on Eventbrite