Workshops
Circus Workshop by Social Circus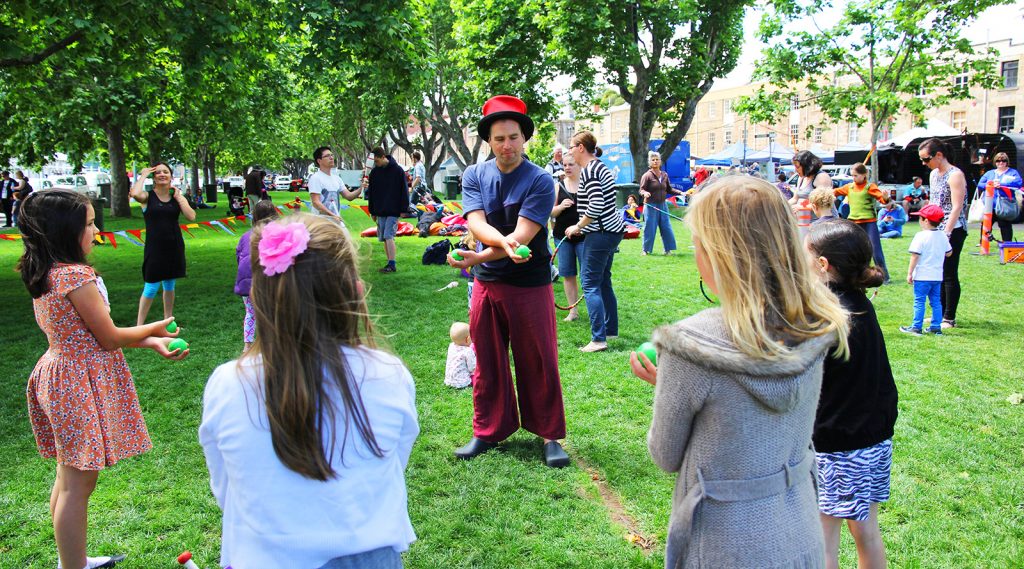 Try your hand at the wonderful world of circus!  You'll play games, build a human pyramid, have a go at stilt walking, juggling, hula hoops and lots more!
Suitable for ages: 5-12
Time: 10am – 1pm
Where: Rosny Farm Arts Centre
Social Circus Tasmania is the outreach arm of Circus Studio Inc. who design specific and unique circus projects that target identified needs within the community.  Using the diversity and excitement of the circus arts, we are a highly effective vehicle for affecting positive change in individuals, families, groups and communities.  When used within a social context, circus workshops encourage personal development, strengthen relationships and build community capacity.
This workshop will be held outside (weather allowing).
Please bring a hat, water bottle and snacks.
Click here for more info on Social Circus