Event
Clarence Jazz Festival 2023: Big Day at Kangaroo Bay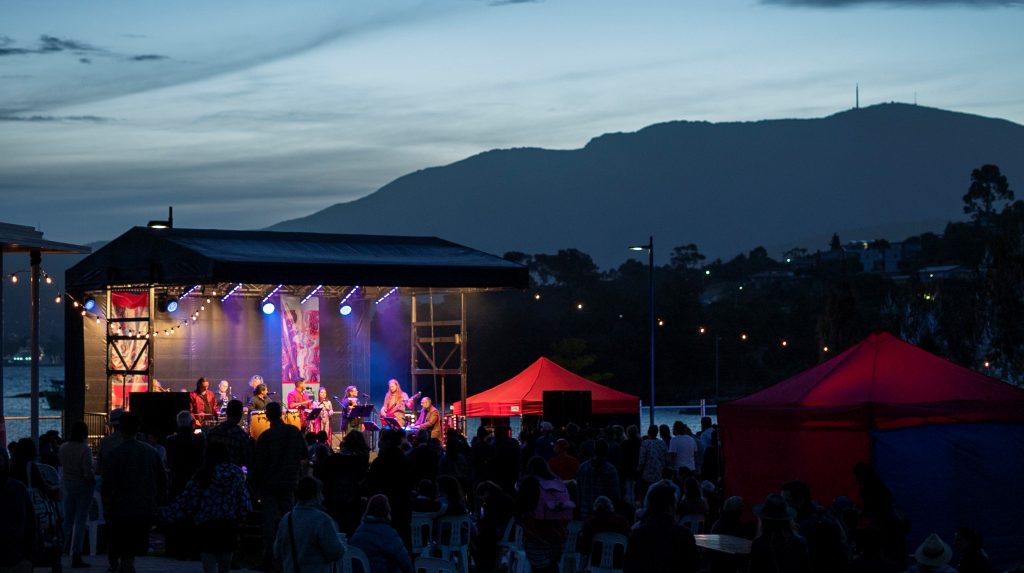 Bring along the whole family for the biggest day of the festival – featuring 10 hours of live music across two stages, and so much more.
Join us in the stunning Kangaroo Bay Parklands for a dazzling and diverse line-up of local and interstate jazz, finely curated local food and beverages.
For the kids we've got a jam-packed day of family fun including the Big Parade, circus workshops, face-painting, stilt walkers and more!  
Big Parade @ Kangaroo Bay  
Dancers, a brass band and the Clarence GLAM'd project will be parading through Kangaroo Bay at 3.55pm in the grand old tradition of New Orleans! If you'd like to join the parade please bring along your instrument for a 3pm muster and rehearsal. For more information email events@ccc.tas.gov.au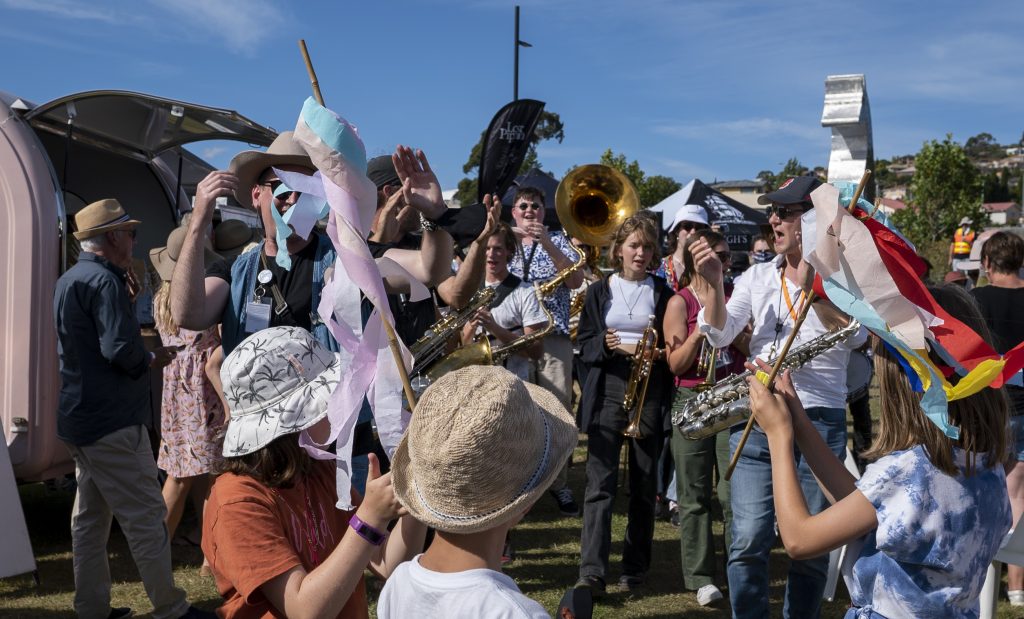 Kunanyi stage  
12pm 
2023 Scholars Supergroup + Katy Raucher and Sandy Evans 
Our jazz scholars meet world class musicians Katy Raucher, Sandy Evans and the CJF House Band for a thrilling showcase. 
1pm 
Scotty and the Jazz Ninjas
Past jazz scholars, UTAS con students and super-hot emerging musos put their own twist on a range of standards. 
2.05pm 
Mambo Afro Trio East Africa Project 
Exploring the Chichewa traditions of Malawi to Kwela, Maybe, South African Blues and jazz. Vocalist and percussionist Mwase Makalani leads the Mambo Afro Trio in a new collaboration with members of Madi Adungu. 
3.10pm 
Kaye Payne and the Presidential Suite 
This quartet of sophisticated, talented local musos bring you the ultimate in classic mainstream jazz. 
4.15pm 
ade ishs Travemble 
Original, evocative, eclectic compositions performed by some of Northern lutruwita/ Tasmania's finest. 
5.20pm 
Vital Transformation: A Mahavishnu Tribute 
Powerhouse drummer Konrad Park fronts a quintet of jazz heavies paying tribute to the iconic rock, Indian classical and jazz fusion group the Mahavishnu Orchestra. 6.25pm 
The Nugent Octet 
This exciting ensemble rips and snorts their way through standards and originals inspired by the spirit and energy of Charles Mingus. 
7.30pm 
Grace Barbé Afrokreol 
Round out a massive day with some truly world class Afrobeat goodness with national star and festival special guests Grace Barbé, Hardy Perrine and Jamie Searle. 
8.35pm 
Nadira and Friends Big Band 
Foxy, fabulous, festival favourite Nadira brings 12 of her best jazz siblings to the stage to get you up and jumping.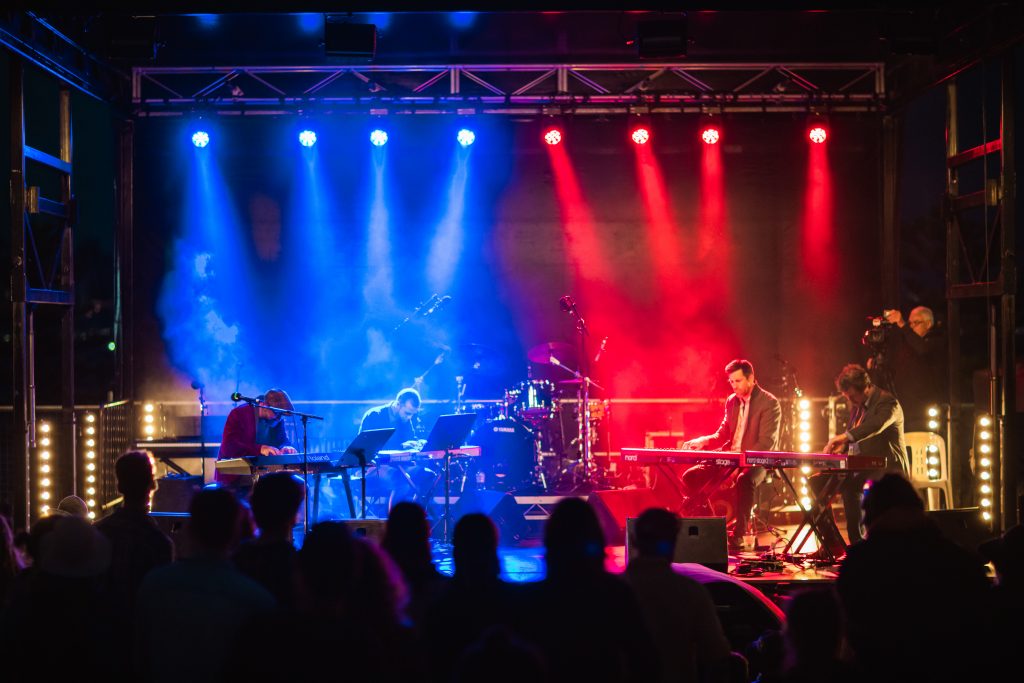 Playground Stage  
11.40am 
Riley Thurstans Quintet 
The debut performance of this exciting new formation from some of nipaluna/ Hobart's finest emerging jazz talents. 
12.40pm 
Janelle Stowe and Band present: An Eva Cassidy Tribute 
Soulful blues drenched gospel jazz inspired by the great Eva Cassidy from seasoned singer and multi-instrumentalist Janelle Stowe. 
1.40pm 
Gianni Puli Hammond Project
A brand new collaborative project featuring Randall Muir on Hammond organ and led by rising local jazz star Gianni Puli on the guitar.  
2.40pm 
Asian Jazz Allstars 
Some of the best lutruwita/ Tasmanian jazz musicians of Asian heritage performing a mix of Western, Indonesian, and Filipino jazz standards. 
4.40pm 
Damien Kingston Quartet  
A masterclass in modern jazz performance from some of the island's most seasoned pros. 
5.40pm 
D7 
With a rich and textured sound, D7's mission is to reimagine beautiful and obscure tunes from folk and jazz traditions from around the globe. 
6.40pm 
Tim Jones Trio 
TSO musician Tim Jones (Tuba, valve trombone, voice) is joined by Jamie Pregnall (guitar) and Hamish Houston (bass) to play a wide variety of tunes and styles from 1920 to 1979. 
Grace Barbé (feature)  
ARIA nominated bassist, guitarist, and singer Grace Barbé hails from the sunburnt Indian Ocean islands of the Seychelles, where a colourful history of slavery, pirates, coups d'etat and coconuts have produced a unique Kreol rhythm, language, and culture. Drawing from this diverse cultural melange of the islands, Grace's music fuses the tropical rhythms and dances of the slaves with psychedelic rock, afrobeat, reggae and pop. Grace is joined by drummer/ percussionist Hardy Perrine  and guitarist Jamie Searle. 
We are delighted to welcome Grace's trio AfroKreol to Clarence for the 2023 festival!