Market
Re-Loved Market: Bellerive Boardwalk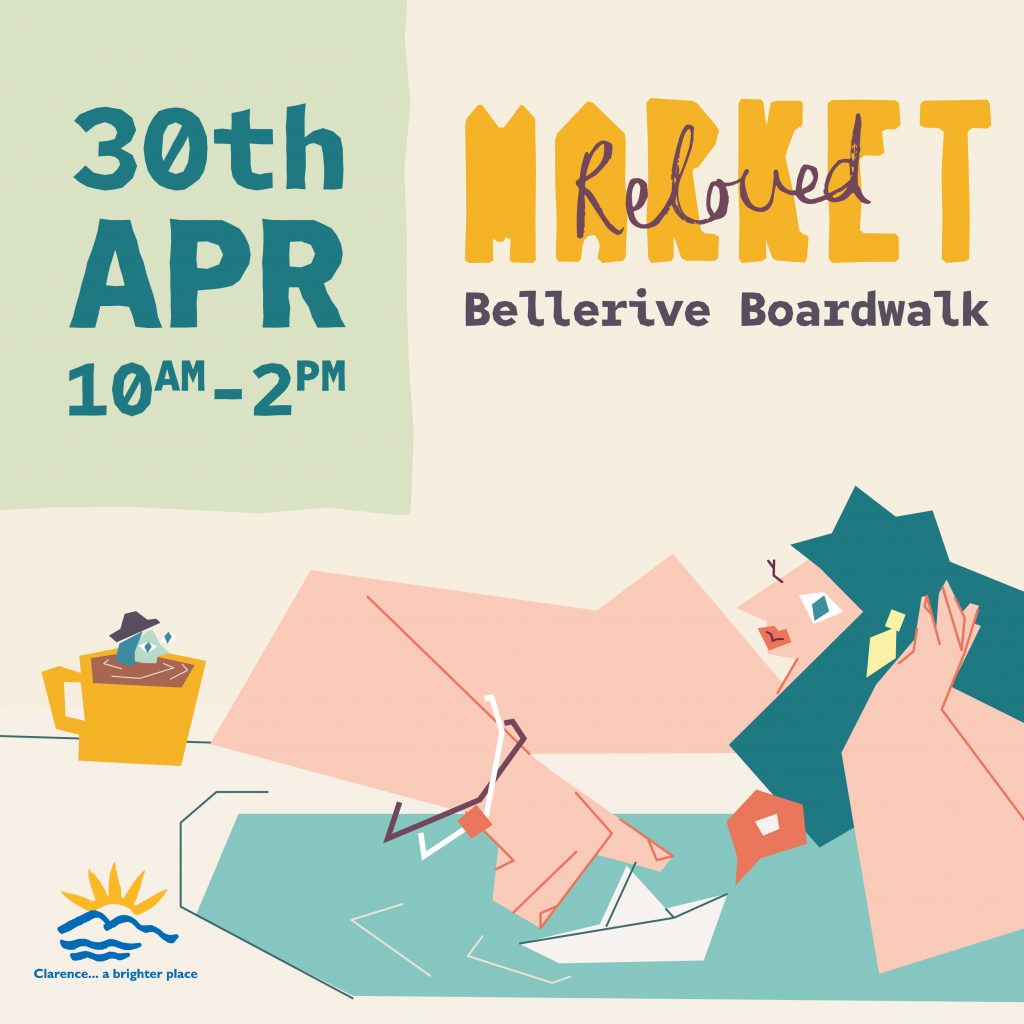 Clarence City Council are super excited to be hosting the fabulous Re-Loved Market again – this time at the Bellerive Boardwalk!
Not only will there be the vintage, second hand, and emerging designers on the boardwalk selling their wares, they are hosting OMG donuts and as we all know, there are several fine purveyors of coffee very close by!  nipaluna/Hobart's favourite DJ, Mama de Leche, will be playing some of their favourite cruisey morning magic favourites, bring some bliss to your day.
So grab a friend and a takeaway coffee,  browse all the stalls – and pick up something special!
Want to have a stall at the market yourself? Click the link to book it in!
Last November, Vibrance hosted the wonderful East Mode –  in the Bayfield St carpark, an event that showcased 5 artists' work on walls in the area. Re-Loved Market were part of that event's fabulous success and they have decided to come back and we are so pleased.