Exhibition
Contact Call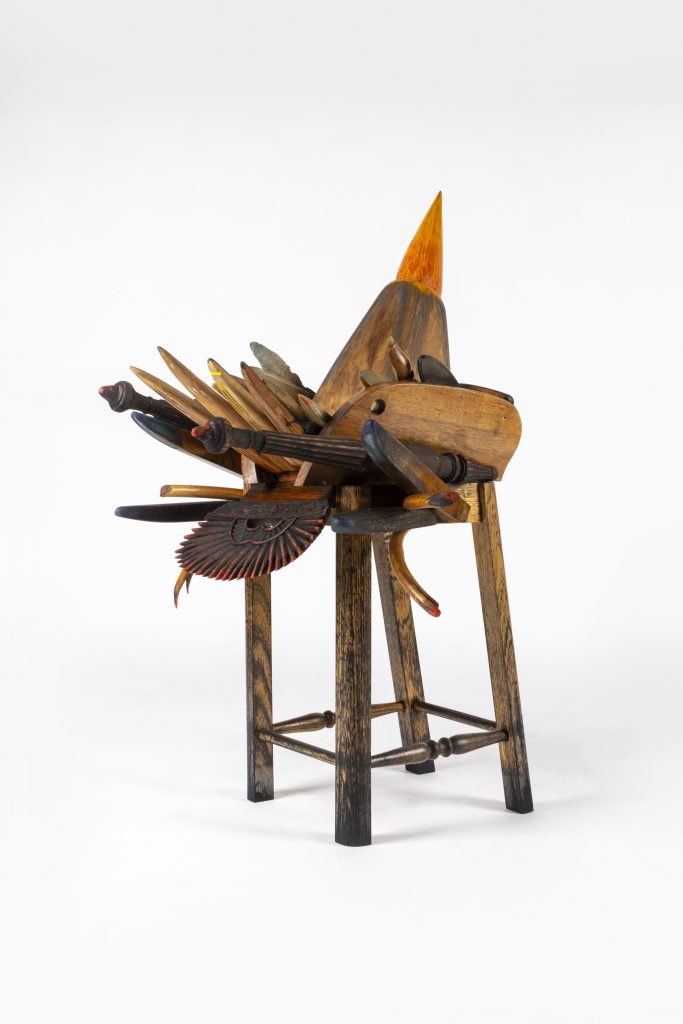 We are lucky to live in a place rich with bird song. Our days are punctured by repeated series of notes birds call to make contact with another of its species. Others are highly varied sequences and long melodic passages whose meanings we can only guess at. In our daily lives one species might dominate, others might become absent for periods or have disappeared from our world entirely.
The artists and designers in Contact Call explore the complexity of human-bird relationships. This exhibition places speculative and functional habitat design interventions alongside artistic explorations of the human affective relationships with birds. Artworks explore schematic representations of birds and their song, the practice of bird-watching as recording the presences and absence of birds, and the language we use to describe the ineffable experiences of being with birds. Design projects demonstrate the growing field of Habitat Architecture that addresses the loss of roosting and breeding sites for birds.
Artists:
Selena de Carvalho, Fernando do Campo, Ashley Eriksmoen, Ellis Hutch, Patsy Hely, Alex Last, and Madeleine Kelly. Design projects include UTAS Habitat Architecture experiment Species Hotel, Life Support by Joyce Hwang, and nesting boxes by New Hollows Habitats.
Curated by Raquel Ormella
Public Programs:
Supported by: