Festival
CLARENCE JAZZ FESTIVAL: Twilight Series Richmond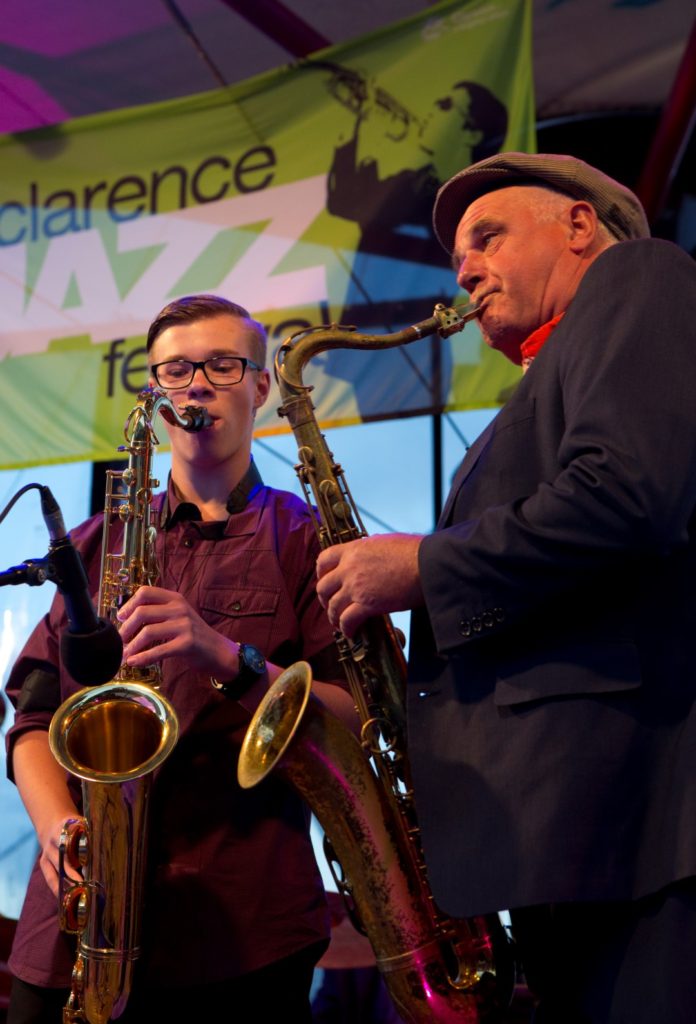 Clarence Jazz Festival presents four Twilight Series concerts throughout Clarence.
Our fourth and final twilight concert takes place at Richmond Village Green on Thursday 21th of February. Entry is free, BYO food and drinks. A selection of food and drinks will also be available for purchase.
The schedule:
6pm
Jane Morris Quintet
Swing and Gypsy
Feat: Jane Morris on vocals, Harry Edwards on guitar, Isaac Gee on bass and Charlie McCarthy on violin.
7pm
Les Coqs Incroyables
Jazz Standards and crazy songs about birds and fauna with infectious rhythm and harmony.
Feat: Randal Muir on accordion & vocals, Dean Stephenson on bass & vocals and Ralph Forehead on guitar and vocals.