Festival
Clarence Jazz Festival 2021: Scholarship Program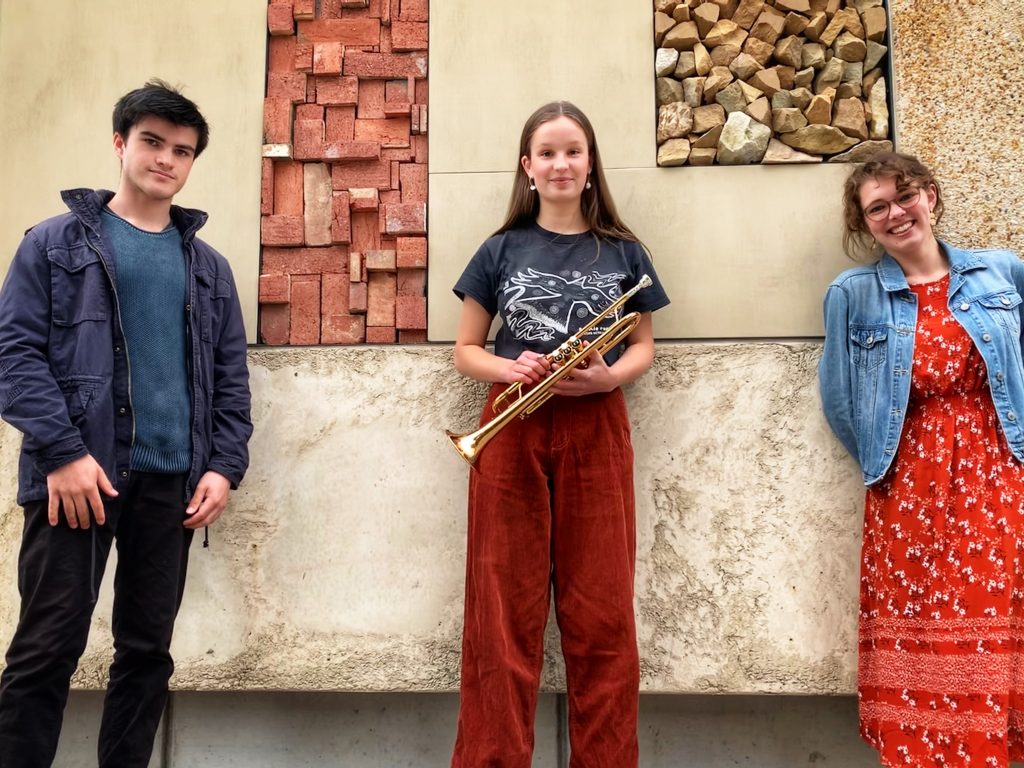 Introducing our 2021 Scholars:
Sarah Eddleston – Piano and vibraphone
Sacha Flores – Piano
Erin Sherlock – Trumpet
Clarence Jazz Festival is dedicated to developing the next generation of young Tasmanian musical talent through its annual scholarship program delivered in partnership with the University of Tasmania's (UTAS) Conservatorium of Music.
This year's recipients will bring a wealth of talent to the 25th anniversary of the Clarence Jazz Festival. The 2021 recipients are Sarah Eddleston, Sacha Flores and Erin Sherlock. Sarah is classically trained in contemporary piano jazz and vibraphone. Sacha Flores of Elizabeth College is a piano player and has been learning jazz for several years. Erin Sherlock is currently studying jazz trumpet and composition. They have each received six months of weekly private tuition with UTAS Conservatorium tutors.
The Scholars will perform at 12pm on the kunanyi stage at Big Day at Kangaroo Bay on Saturday 20 February