Community Venue
Lindisfarne Activities Centre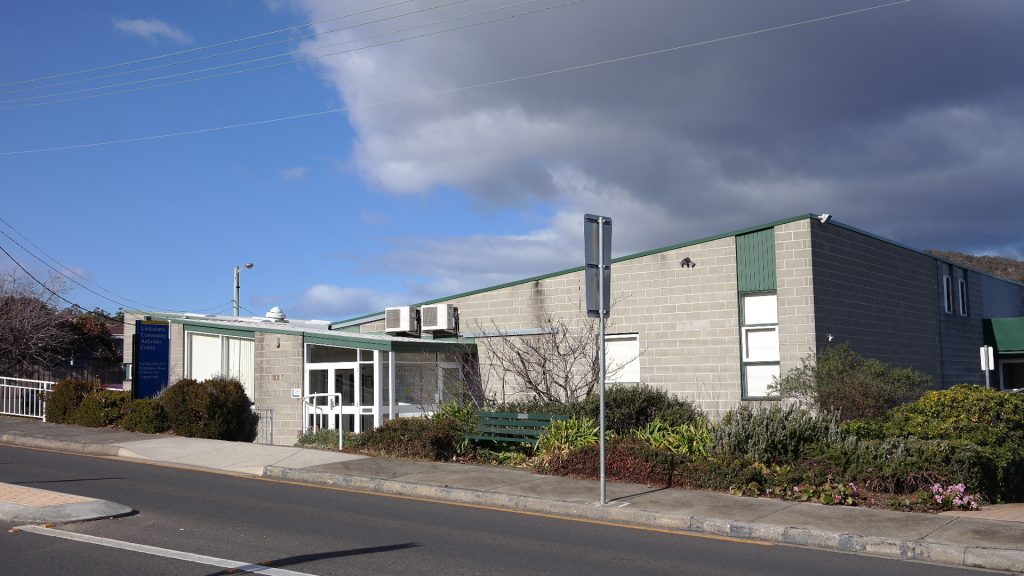 The Lindisfarne Community Activities Centre is located on Lincoln Street next to the Beltana Park. It is home to a range of community activities including the Community Library, the Clarence City Band and the Lindisfarne Historical Society. The Lindisfarne Community Activity Centre is a thriving community hub, so please come along and join in our activities.
Roadside Hall: Carpeted, Capacity 100
Riverside Hall: Wooden Floorboards, Capacity 80
Facilities: Small shared kitchen, no stove, fridge, urn, tables and chairs, shared carpark
Note: As there are multiple halls within this facility there is the potential of sharing the facility with another hirer. This will be done on a case by case basis at the discretion of the Facilities Officer.
Bookings: If you would like to tour the Centre, please email lcac@ccc.tas.gov.au or ring 03 62435810.  If you would like to make a booking please contact the Clarence City Council Facilities Officer on 03 6217 9500 or email facilities@ccc.tas.gov.au for availability.
For more information on community halls and our fee schedule can be found here.