Workshops
Waggy Dog Tales – Animation with Beale Gurney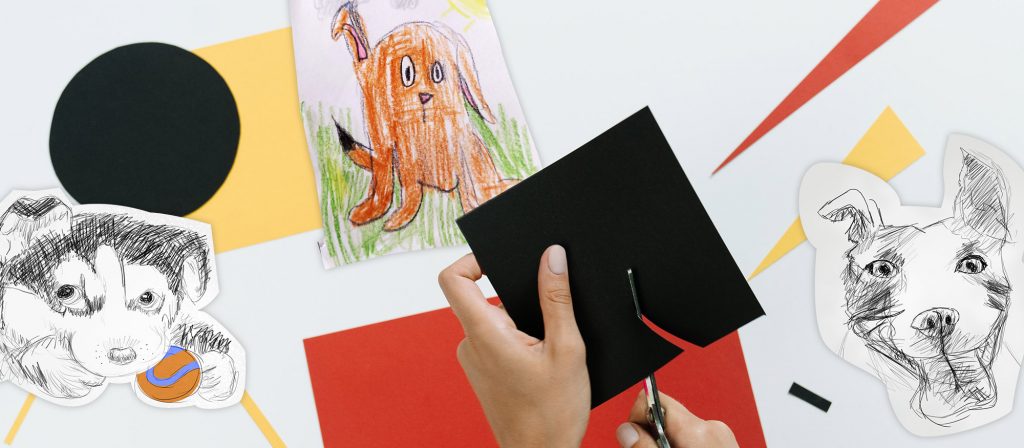 A cut-out animation workshop with Beale Gurney and Vanessa.
Suitable for ages: 8 – 13
Young people will learn about cut-out animation and visual storytelling techniques, through creating their own dog-themed animation . The workshop will combine use of traditional art materials, and freely available apps.
Two 3-hour workshops are offered over consecutive days. Participants can sign up for a single day, or choose to engage in both workshops to create an extended story.
What you need to bring/do:
Please note participants will need to bring a fully charged tablet or phone to the workshop. Android or Apple are both fine.
Prepare the device by installing a freely available app (more details will be emailed out to participants ahead of the workshop).
If you do not have access to a suitable device or need help with this please get in contact with us at schoolhouse@ccc.tas.gov.au or Ph: 6217 9607
Let us know if you have any special needs so we can assist you 🙂
Beale Gurney is an animator, designer and educator. She has worked on 10 animated television series including Hoota and Snoz, Pixel Pinkie and Fanshaw and Crudnut. She also uses animation techniques in creating a range of other media including game design, web design, and the design of learning materials.