Exhibition
Visionary: Lynette Wallworth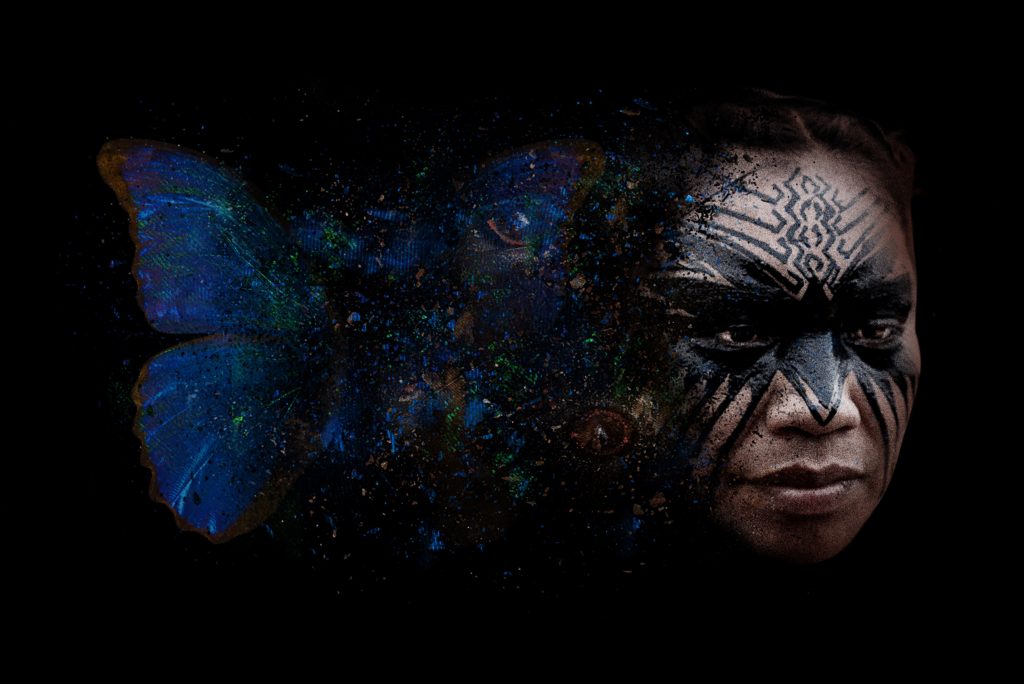 Expand your understanding of the world and humanity itself with mesmerising installations by Lynette Wallworth for Ten Days on the Island 2021. Through her virtual and mixed reality experiences and extraordinary command of complex technologies Wallworth evokes that most fundamental of human emotions: empathy. This three-part Festival centerpiece celebrates a visionary Australian artist and filmmaker whose multi-faceted practice explores the creative and human possibilities of screen media.
Three part exhibitions includes:
For Awavena, you will don a headset and explore a vivid forest, learning about an Amazonian community that has emerged from the clutches of slavery and now raises its women into village chiefs and spiritual leaders.
Bookings are required for Awavena.  The experience is in two parts:
– Part 1 runs for 17 minutes and is a seated experience.
– Part 2 runs for 6 minutes and is an active experience.
In total, allow 45 minutes for the experience.
In Collisions your headset will transport you to a place closer to home. This VR documentary shares an Indigenous perspective of our environment, planet and future generations.
No bookings required
Evolution of Fearlessness uses screens and gesture to connect you with portraits of 11 women – each having lived and made it through terror and conflict.
No bookings required
Lynette Wallworth is recognised internationally with two Emmy Awards (for Collisions and Awavena) and the 2020 Crystal Award for Global Cultural Leadership at Davos, Switzerland.
Go to the Ten Days website for more Information