Exhibition
Vis-à-vis: Steven Carson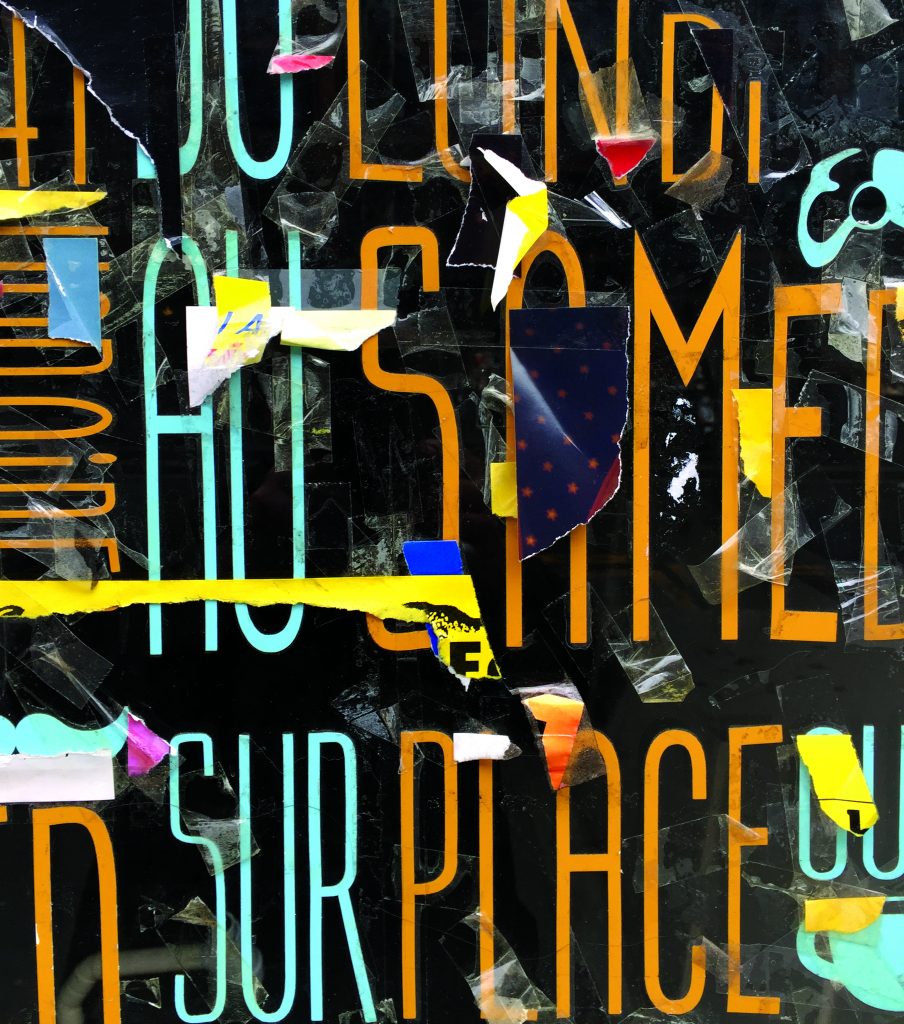 The works presented in this exhibition have origins in Steven Carson's experience of walking with 6500 Gilets Jaunes Protestors in Paris early in 2019.  Recent local and international protests and acts of dissent further inform his ideas.  He has sought to determine creative approaches to visualise tension, dissent, disruption and resistance, traces of which he has encountered face-to-face within the urban environment.
I have observed flags, placards, barricades, barriers and street furniture draped with banners, and bound with barrier tape as visual tropes of protest and impact.  Such things have provided the basis for my current work – suggestions of the forms, processes and the materials though which to respond to my observations…

– Steven Carson
Acknowledgement:
Steven Carson acknowledges the research support provided by the University of Tasmania, and in particular the award of a three-month residency at the University's Rosamond McCulloch studio at the Cité Internationale des Arts, Paris during 2019. The award of the University of Tasmania's Marie Edwards Travelling Scholarship in 2019 helped facilitate this residency and is also gratefully acknowledged.