Concert
ThylaSwing 1922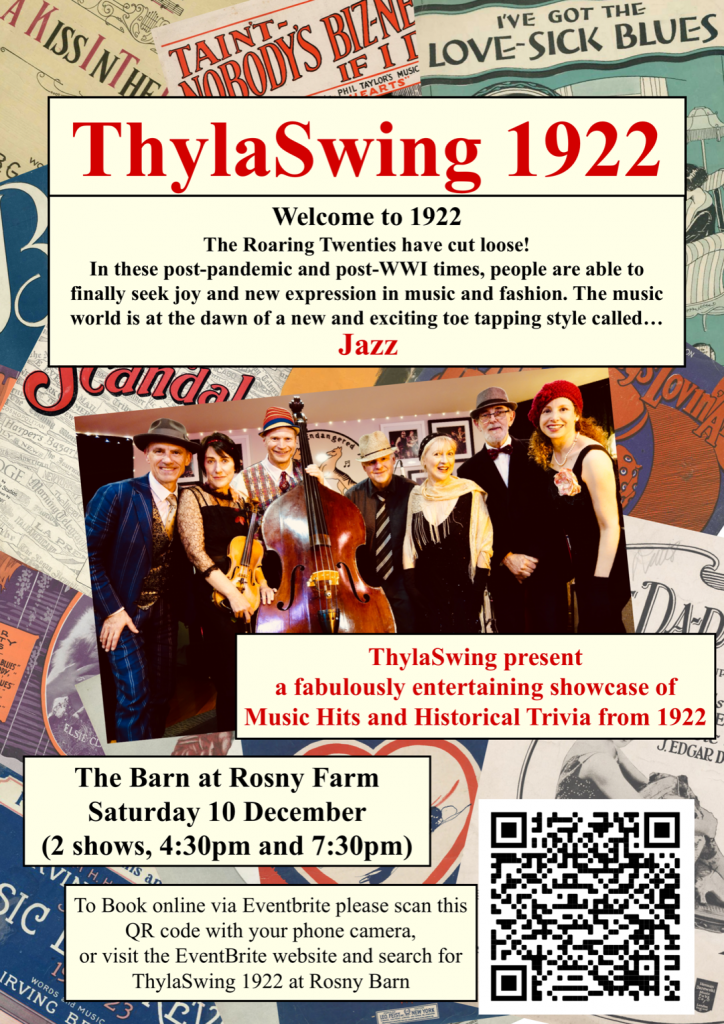 Join ThylaSwing on a musical journey back in time!
The year was 1922. The Roaring Twenties had cut loose. In these post-pandemic and post-WWI times people were able to finally seek joy and new expression in music and fashion. The music world was at the dawn of a new and exciting toe tapping style called Jazz.
Local Band, ThylaSwing showcase a fantastic selection of musical hits and trivia from 1922 in celebration of their 100th anniversary.