Concert
Swinging Christmas 2021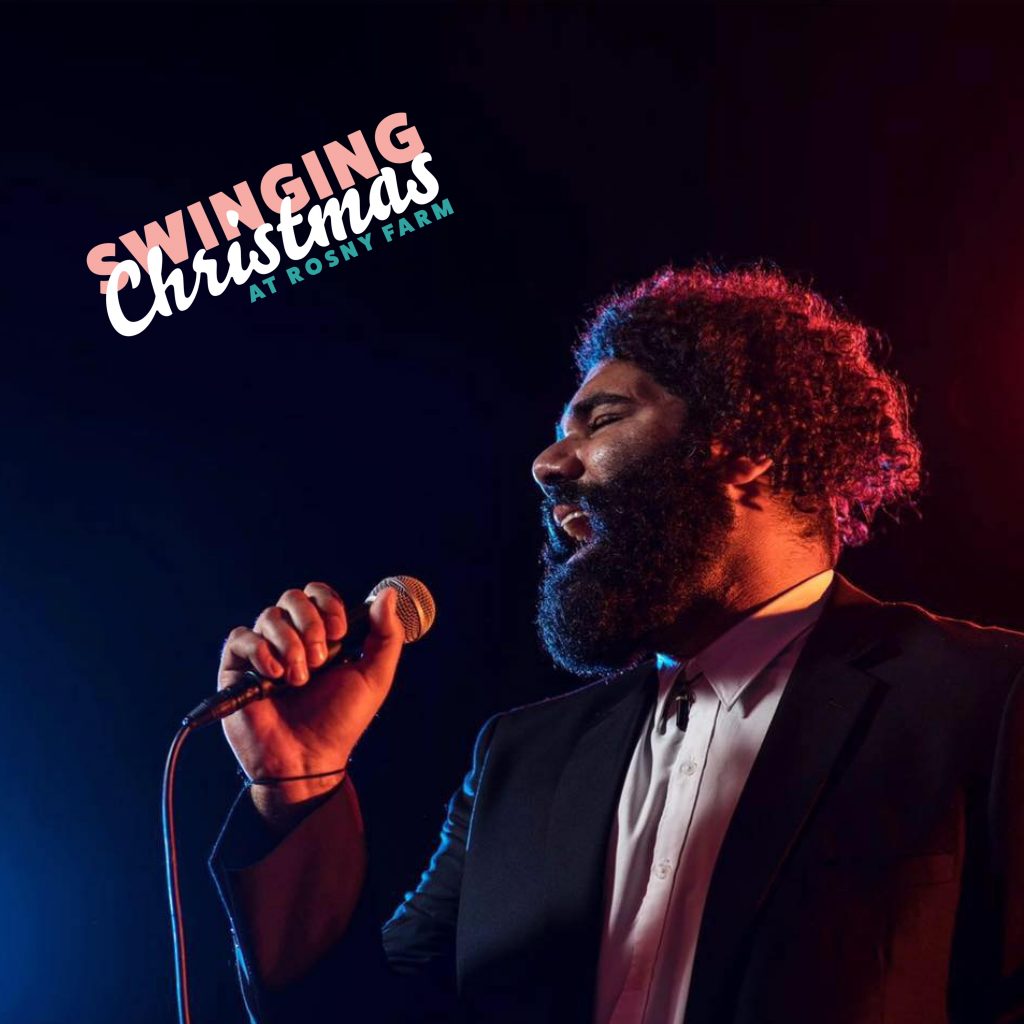 All are welcome to the Swinging Christmas at Rosny Farm Arts Centre. Local jazz legend Kelly Ottaway will lead a scorching hot house band, complete with Rhythm and Horn section,  joined by extra special guests Nadira, Dylan Hoskins, Daniela Romeros, Katy Raucher, Mangus, Clarence Jazz 2022 Scholars and maybe even Santa!  Bring a picnic basket and a rug and some festive drinks, ready to swing and celebrate the beginning of the festive season with your local community.
Our stellar cast of musicians will be grooving up your festive favourites all through the night, hosted by the wonderful Jane Longhurst!
Ozus Coffee will provide hot drinks & sweets, all proceeds for programs and candles will be donated to Hobart City Mission.
Meet the artists:
Nadira: Nationally renowned singer with two critically acclaimed albums to her name, Nadira will be delighting audiences with her witty banter and swinging interpretation of Christmas classics!
Dylan Hoskins: With a gorgeous voice like melted chocolate, rising star Dylan Hoskins will blow you away!
Katy Raucher: Soul singer extraordinaire, and long time luturwita/ Tassie favourite.
Mangus: Virtuosic finger picking guitar and a voice unlike anything you've ever heard before!
Daniela Romeros: New to the Clarence stage, but no stranger to performing to sell out crowds, Daniela will be paying homage to her Columbian roots and singing some traditional South American carols!
We're excited to announce that our 2022 Clarence jazz Festival scholars Joshua Ford King (trumpet), Esther Outram (voice) and Miah Aplin (voice) will be featured throughout the evening.
Register for a free ticket below. Bookings essential.