Festival
Story Festival 2023: Workshops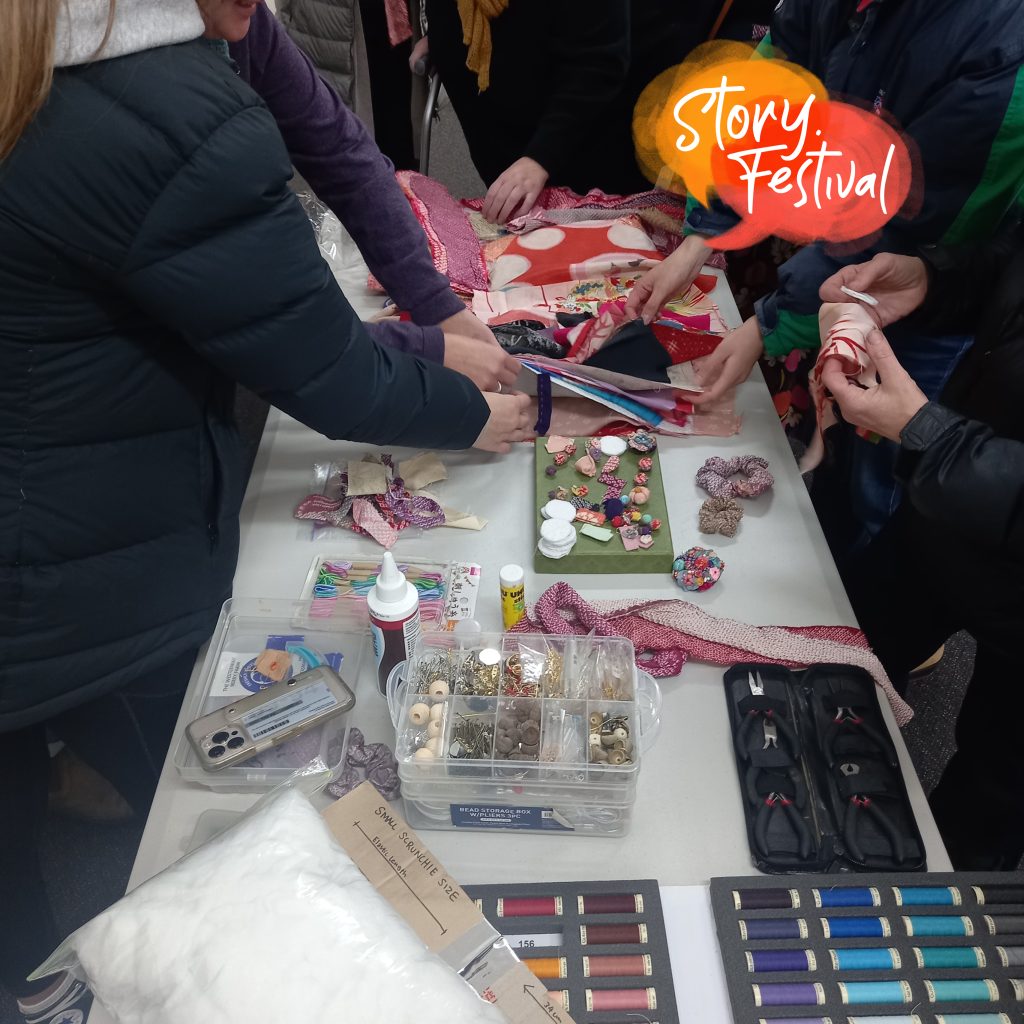 Have you always wanted to learn calligraphy? Or explore Ukrainian folk art?
The 2023 Story Festival has a huge and varied program of workshops exploring and celebrating cultures from all around the world, held at a range of locations across Clarence.
Workshop places are strictly limited so please follow the below links to find out more about individual workshops and to secure your booking.
Learn the refined art of Japanese calligraphy from a master traditional calligrapher.
Create your own iconic Filipino Jeepeney using paper collage techniques.
Japanese Recycled Kimono accessories workshop – Tuesday session
Japanese Recycled Kimono accessories workshop – Wednesday session
Turn beautiful fabric scraps into unique wearable accessories.
Learn the elegant art of traditional Arabic calligraphy.
Ukrainian Samchykivka Greeting Cards
Create a greeting card in the traditional Ukrainian folk art style of Samchykivka.
Come along and move your body in this is workshop showcasing traditional cultural dance styles from around the world.
Come along and move your body in this exciting workshop showcasing three contemporary dance styles, K-pop, hip hop, and expressive movement.
Join Auntie Colleen minungkana Mundy and Cheryl Mundy trimanya to learn the skills to weave small objects in this relaxed Palawa led workshop, sharing culture and stories.
Learn the intricacies of Peking Opera masks with Ana.  Each feature of these eye-catching masks, from colour palette to eye shape to headdress, tell a story about the character they represent.
Keep an eye on this page for the next workshop drop!