Exhibition
Sally James: Water and Sky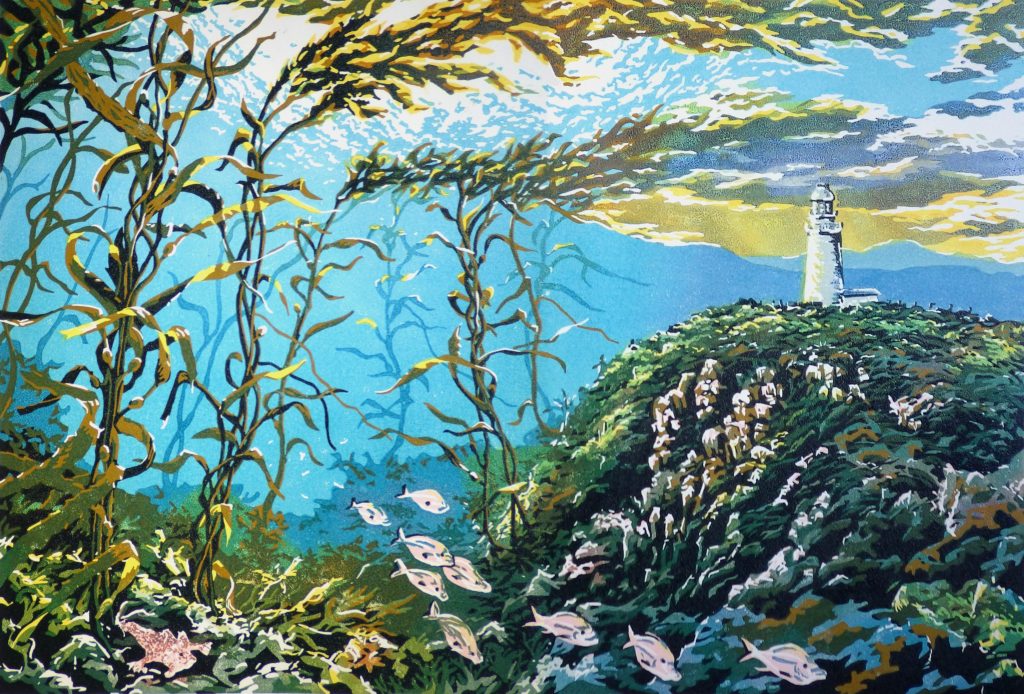 Water and Sky will show reduction linocuts that depict the Tasmanian landscape, with particular emphasis on how it surrounds, influences, and nurtures us. The landscape is presented as a vibrant system of movement, life, and interconnections. Sally James also draws attention to aspects of her surroundings that may be hidden or unnoticed, by depicting real places from a 'magical' perspective.
Artist demonstration
12 – 2pm, Saturday 6 August 
12 – 2pm, Saturday 13 August
Visit the artist Sally James in The Schoolhouse Gallery alongside her exhibition Water and Sky for an insight into her incredibly detailed and precise creative process.
Sally will be working on her reduction linocuts from 12 – 2pm for the last two Saturdays of the exhibition.