Exhibition
Paper Garments for the Grave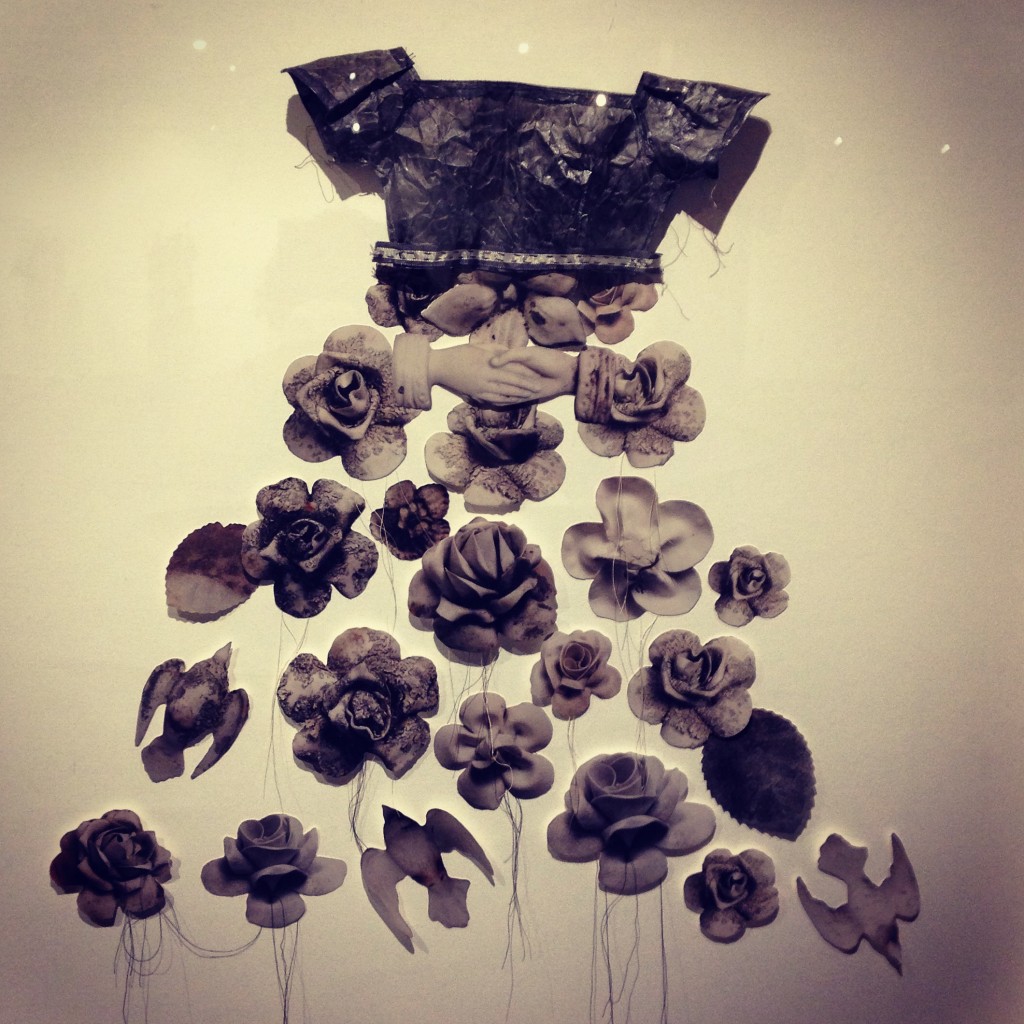 This exhibition looks at one of the inevitable parts of our lives, death. However, this is not an exhibition that focuses on the grief and loss that is often associated with this time. The works in this show instead lead us to consider death as something to accept and to face with the same attitude as we would any other event in our life.
The artist's use of the medium of paper is loaded with meanings and symbology. Paper is a material that is produced through the death of a living thing but goes on to be the base for books, letters and poems that bring joy and carry wisdom. The paper objects are fragile, like life itself, and can be moulded and shaped over time to take on a newform. Each of the artists is telling a personal story, from the death of a loved one to a contemplation of their own mortality.
These artists and this exhibition have sought to lift the veil on dying and to ask us instead to embrace it, to contemplate our own lives and importantly to start speaking; to bring our understanding of dying back to being another part of living.
This event is funded by the Australian Government's Better Access to Palliative Care Program via the Tasmanian Association for Hospice and Palliative Care Inc Networking End of Life Care Across Tasmania Project with further support provided by UTAS and Burnie City Council.