Event
Paint, Party, RUN!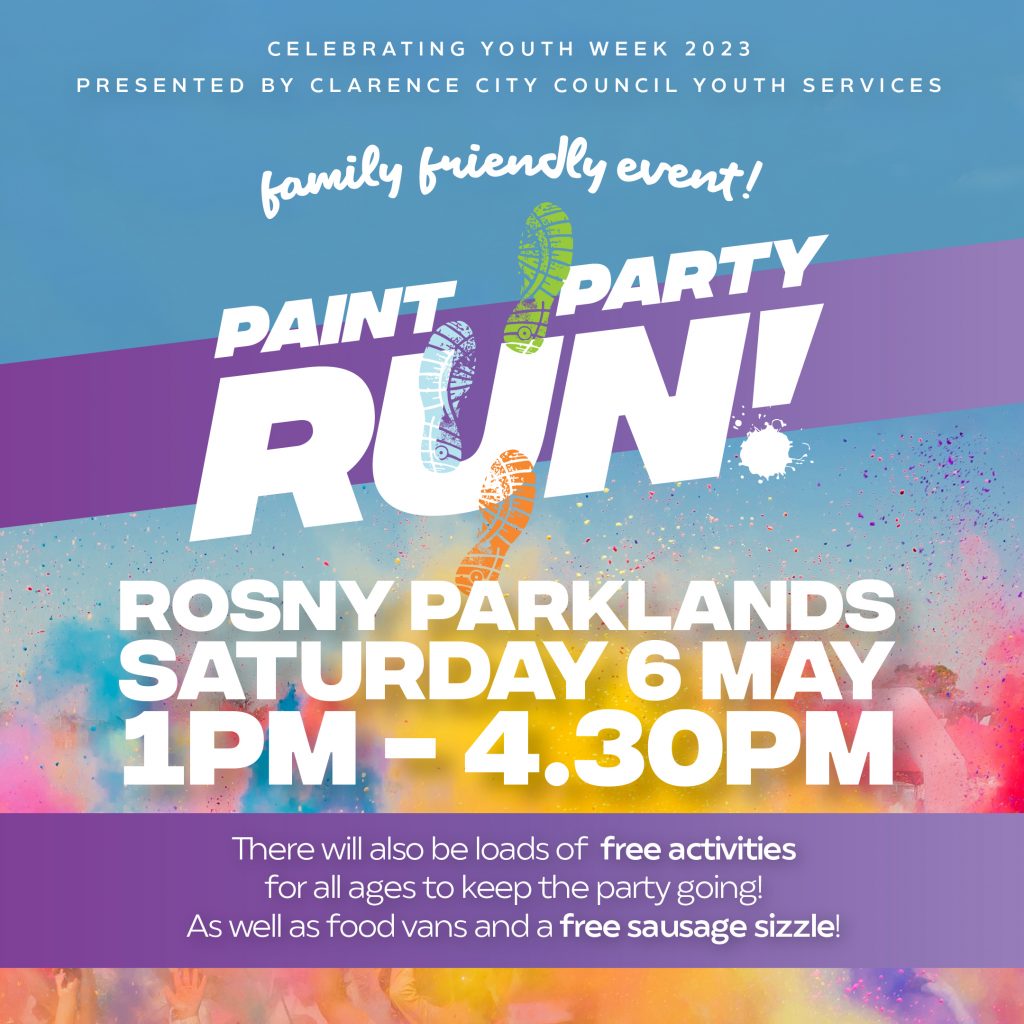 It's messy, its fun, and it's all about celebrating you!
As part of Youth Week 2023 Clarence City Council's Youth Network Advisory Group (YNAG) are proud to be hosting Clarence's first ever colour fun run, Paint, Party, Run!
This amazing free event consists of two colour runs, as well as food vans, live music, dance workshops, prizes and loads of interactive activities.
The Family Run covers a distance of approximately 200m and is an opportunity for everyone to participate in the day at their own pace.
The Family Run starts at 2.20pm and is suitable for young and old, and all abilities and fitness levels.
The Main Race is a competitive race that covers a distance of approximately 1km. This race is open to all ages and abilities but is competitive in nature, the Main Race starts at 3.35pm.
Participants are welcome to enter either the Family Run or Main Race, or can run both to get truly colourful!
When:  Saturday 6 May 2023, 1pm – 4.30pm
Where: Rosny Parklands
How much: Free
Registration:
Head here
or go to the booking link below!
Book on Eventbrite