Performance
Mona Foma X CCC: Climate Notes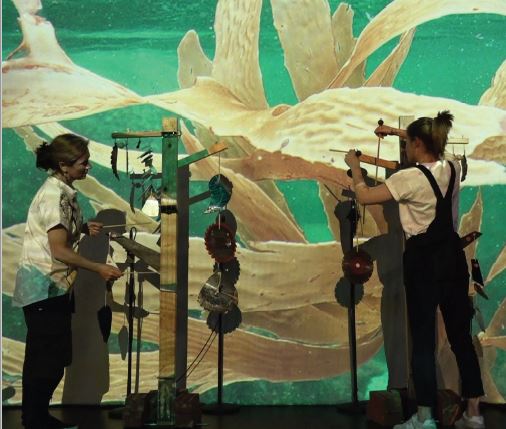 Climate Notes, by Anna McMichael and Louise Devenish, is a multi-disciplinary installation and performance work that invites us all to explore and communicate how we feel about climate change through music, letter writing, and video.
The piece consists of five new works for violin and percussion, inspired by handwritten letters from scientists describing how they feel about climate change.
Audience members can choose how to experience the works by either seeing the show; contributing a letter of their own; or doing both.
Clarence City Council is presenting Climate Notes in partnership with Mona Foma as part of council's commitment to build formal relationships with major festivals to increase council's ability to present high quality projects to the Clarence and broader community.
Climate notes will be held at Rosny Barn on the following dates:
Installation is available the view: Friday 24 – Sunday 26 February, 3pm – 6.30pm
Performances: Friday 24 + Saturday 25 February, 7.30pm – 8.30pm
*
For more information and to buy tickets head
HERE