Exhibition
Meet the Rev Knopwood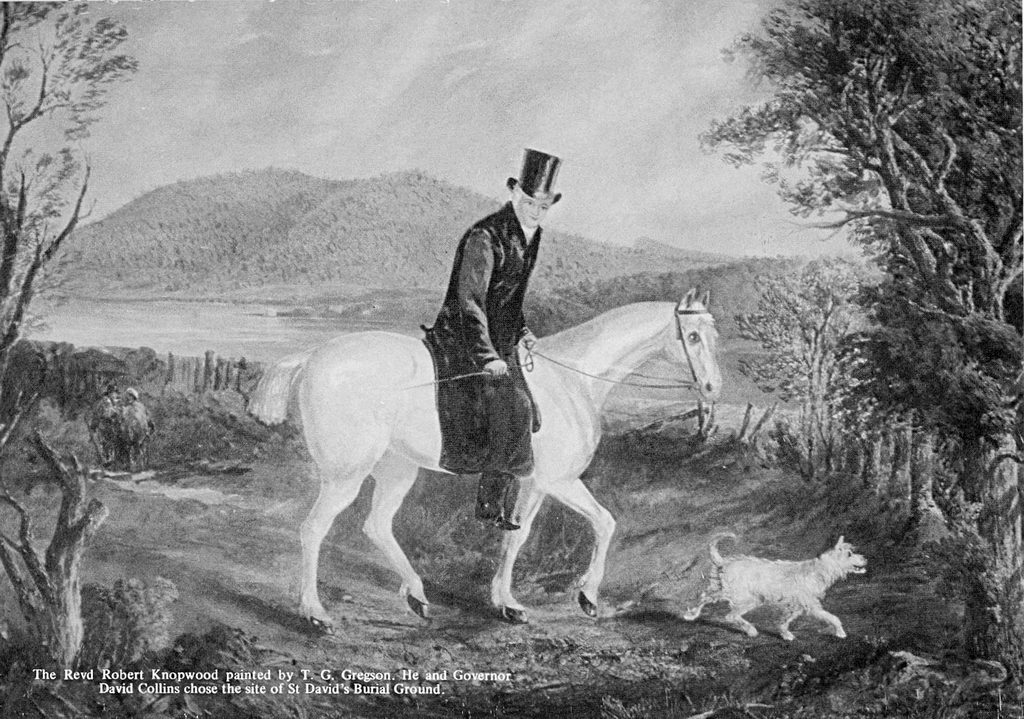 Meet the Rev Knopwood
To recognise the 180th anniversary of the death of Rev Robert Knopwood a special event will be held in the Rosny Barn.
An exhibition of works Knopwood's Kitchen Garden 1804-1824 by the Botaniko Art Group will run from April 6 – 18 in Rosny Barn. At the closing event of the exhibition on 18 April step back in time with historian and story-teller James Parker who will illustrate the life of  one of Hobart's most colourful historical characters – gourmand, hunter and erstwhile Anglican priest the Rev Robert (Bobby) Knopwood (1763 – 1838).
Themed refreshments will be served with catering by Veronica Smith. (veronicacookingsmith@gmail.com)
For info 6217 9607 schoolhouse@ccc.tas.gov.au
Entry is free but bookings are essential  – please book through Eventbrite.
Book on Eventbrite