Exhibition
Kyoto to nipaluna (Hobart) – Water, Fire, Earth and Nature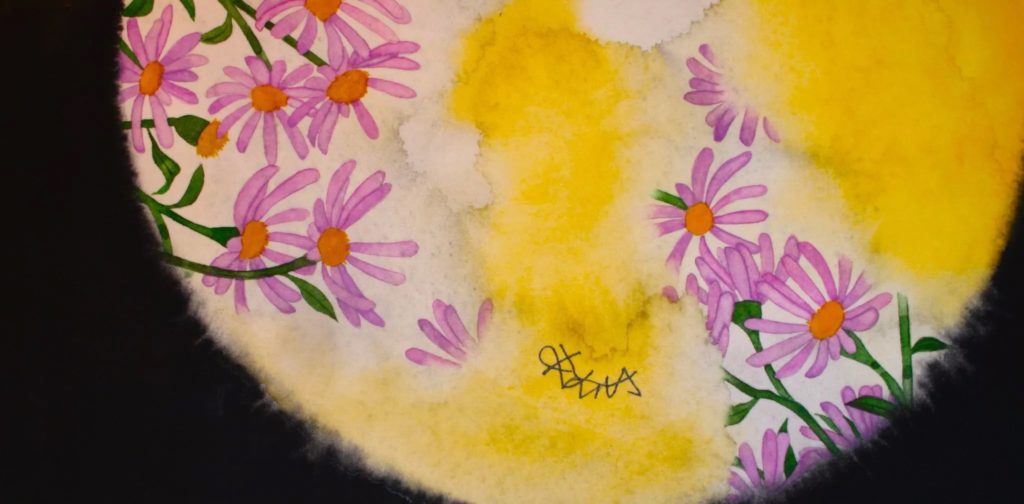 Artists: Aoi Kusudo, Richard Clements, Jemma Clements & Linda Chee
Aoi Kusudo is from Kyoto, Japan's most traditional city. Aoi produces beautiful and whimsical illustrations using the ancient technique Tarashikomi (meaning "dripping in") in a contemporary way.  Since visiting Tasmania in 2018, Aoi has begun to collaborate with Tasmanian artists who are, like her, working with the great power of Nature: Water, Fire, Earth and Native Plants.
Featuring the work of Richard Clements and Jemma Clements (Fire and Earth – glass artists), and Linda Chee (Fire, Water and Native Plants – Eco Natural Dyer).
Public program:
Artist Talk with Aoi Kusudo and Linda Chee
Wednesday 3rd April at 6pm, Schoolhouse Gallery (Free Entry)
Watercolour Workshop with Aoi Kusudo
Saturday 6th April 12-4pm, The Rosny Farm Cottage (SOLD OUT)
In this workshop Aoi will work with you to create water colours in the traditional Japanese technique, from start to finish. As the technique usually requires a week to dry between stages, some paintings will be provided to work from for the final stage. All materials and paper will be supplied. Tickets Below.