Exhibition
Judy Jackson: If these walls could speak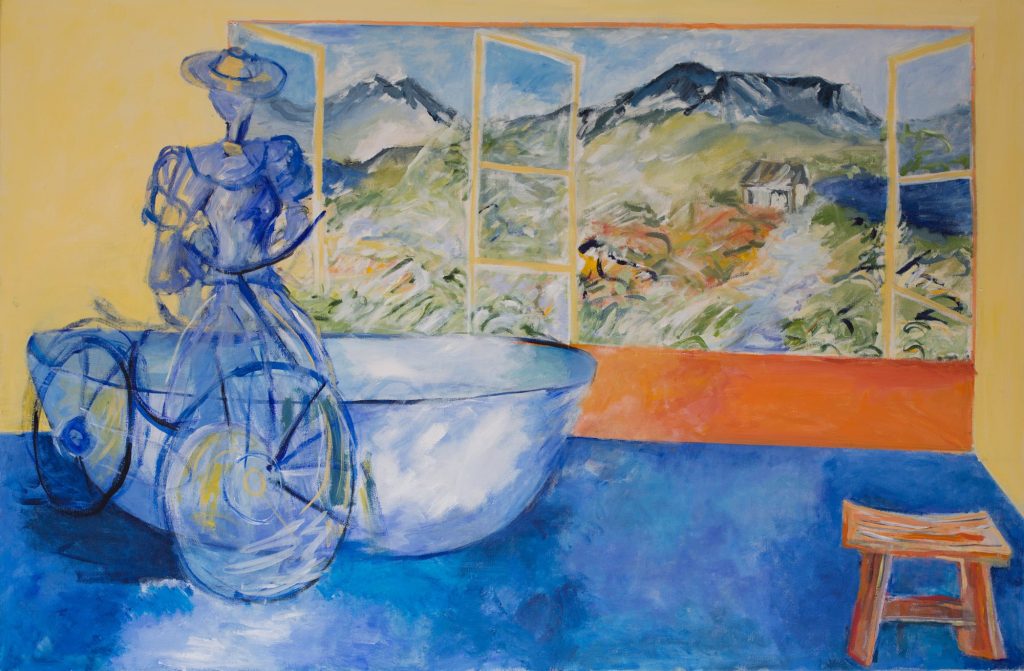 This dynamic exhibition explores the buildings and land around Rosny Farm, developed throughout a mini-residency whereby the artist will work from The Rosny Cottage during the show.
Judy uses drawing, painting and lino printing to bring to light historical stories of past residents of the historic cottage, such as letters from Doris who lived in the cottage as a child with her two sisters and parents Roy and Gladys Hankins. Roy became the green keeper for the golf course in 1927. These stories, the colonial buildings and land are the inspiration for Judys' artworks.
Judy will be offering public demonstrations into her art making process, and will have drawing materials available if you would like to join in with her.
Art Demonstration & Drawing:
1 – 2pm Sunday 18 Sept – the last day to catch the exhibition!