Exhibition
Future Artists Prize Finalist Exhibition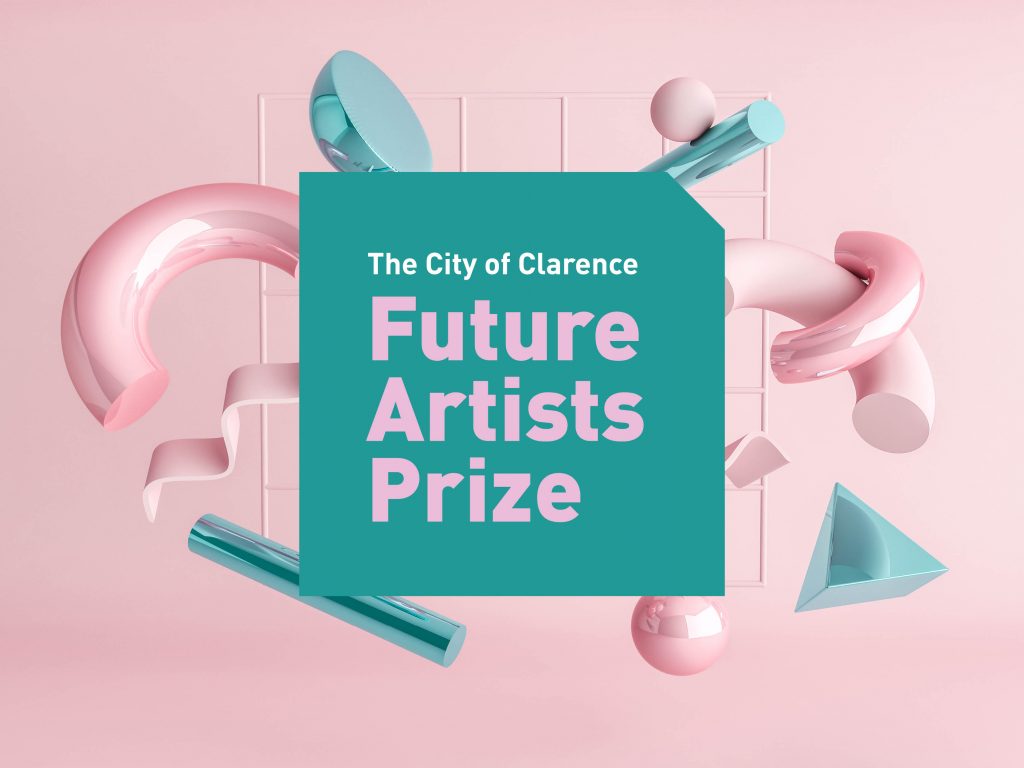 Clarence City Council is pleased to present the inaugural Future Artists Prize, which aims to empower young people to create with purpose. Students are encouraged to harness their creativity and skills to create change in their lives and their communities. The Prize is a showcase of exceptional young artists from Grades 11 and 12 in Southern Tasmania. The Prize has no set theme and seeks to reward excellence in production and vision in any form.
Riley-Jack Murtagh-Linnell from Claremont College was announced as the winner of the $1000 Future Artists Prize for his digital work Yesn't.
The judges commented that Riley-Jack's work was an utterly engaging work that reveals itself slowly, and that despite its simple means, the work's high production values make for a compelling experience.
Two highly commended awards of $500.00 were made to Jocelyn Wong from The Friends School for her untitled painting and Isabelle Ward from Elizabeth College for her digital image titled Moderate.
Schools involved:
Calvin Christian School, Claremont College, Elizabeth College, The Friends' School, Guilford Young College, Hobart College, JRLF Senior School, New Norfolk Extension School, Rosny College
The prizes were selected by Tasmanian artists and industry representatives Dr Megan Walch and Dr Steven Carson.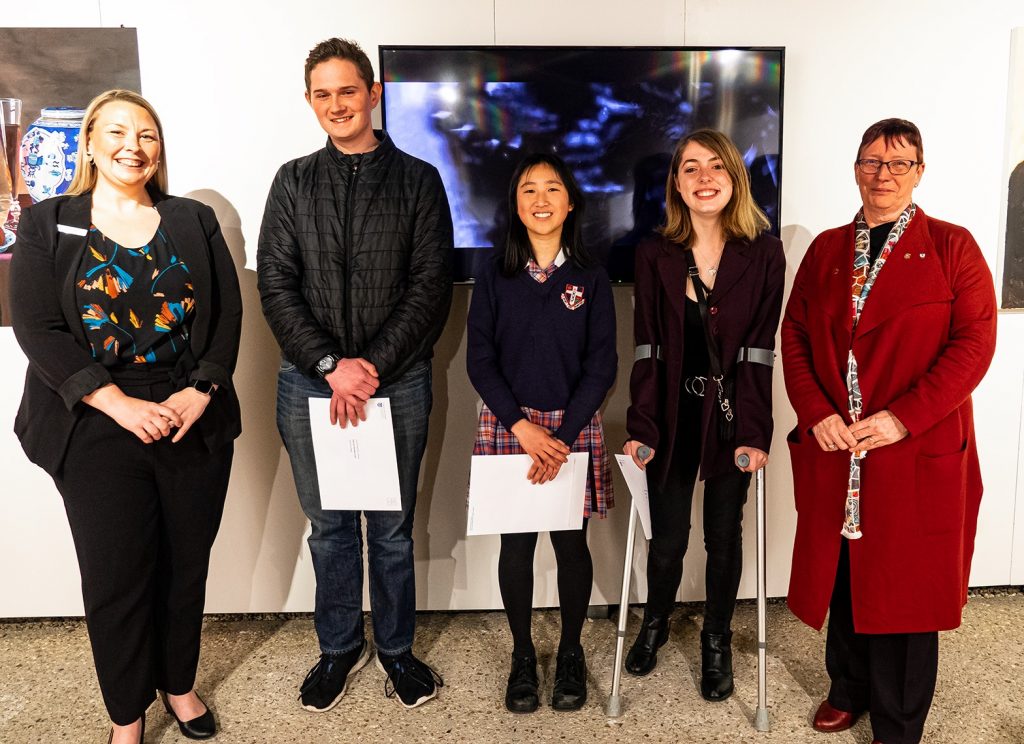 Pictured: Clare Latham (Education Ambassador, 150 Years of Education) Riley-Jack Murtagh-Linnell, Jocelyn Wong, Isabelle Ward and Alderman Heather Chong