Concert
Erasers (WA) play Rosny Barn with Lyndon Blue (WA) + Soda Lite (TAS)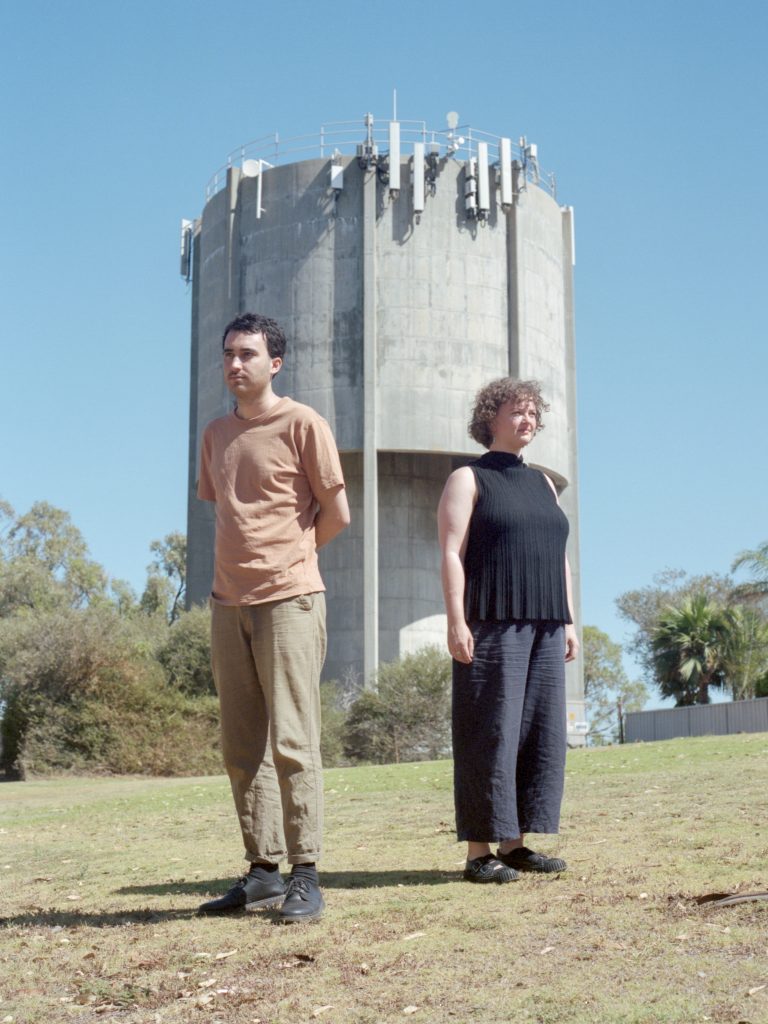 Rosny Barn is proud to host Erasers (WA) on their 2022 national tour, with support from Lyndon Blue (WA) and Soda Lite (TAS) 
Perth, West Australian-based Erasers (Rebecca Orchard, Rupert Thomas) create hypnotic compositions of synth, guitar and voice, evoking the vast expanse of their native landscape and the shrouded emotions beneath the senses. Forming as a home recording project on Whadjuk Noongar boodja (Perth, Western Australia) in 2009, they documented their early sound in a steady flow of CD-Rs, tapes and 7″ releases before signing to U.S. label Fire Talk for their debut album Stem Together in 2015. Their third and latest album, Constant Connection, is due for release in April 2022 on Fire Talk (USA/ROW)
Erasers have shared the stage with fellow travellers The Soft Moon, Grouper, Acid Mothers Temple and Prince Rama and are solid stalwarts of the Australian scene. After multiple tours in Australia and New Zealand, in 2019 they completed their first European tour. Erasers have sculpted their live show into a trance masterclass weaving organ drones and snaking guitar-and- synth interplay with Rebecca Orchard's towering cantations.
Support Acts:
Lyndon Blue 

Keeping busy in Australia's underground music scene for the better part of a decade, Lyndon Blue is best known for subtly jazz tinged electronica project Leafy Suburbs, as well as playing live for notable acts such as Methyl Ethel, Darren Hanlon and Peter Bibby. Under Blue's own name, genres intermix freely, spanning antipodean post-punk, sprawling art-pop and homespun disco.
Soda Lite
Soda Lite is an ambient musician living in nipaluna whose music takes listeners on a deep-dive through lutruwita's ecological landscapes, coloured by its diverse wildlife and eucalypt valleys. Eschewing formal song routes, Soda Lite's music prefers to tremor and bubble, sometimes evolving and often drifting, unravelling slowly like oozing sap while awash in the vibrant pulse of birdsong and an array of instruments generated by a pair of old 90s keyboards.