Exhibition
Enucleo – subversive clay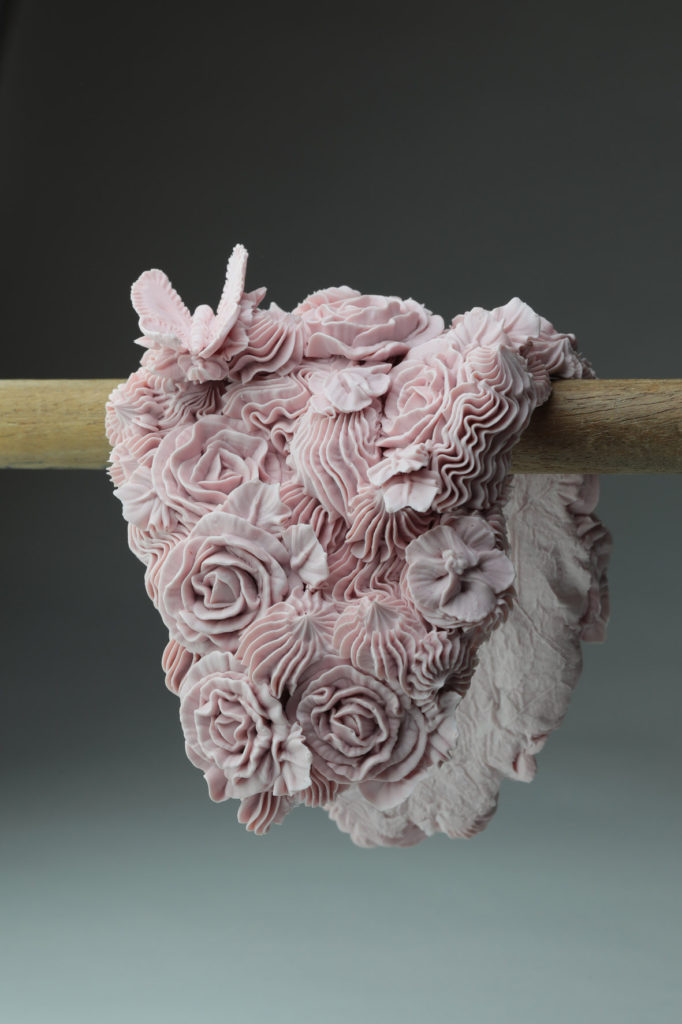 An exhibition of exemplary works of art showcasing the potential and validity of clay as a contemporary installation medium, rattling the chains that attempt to confine ceramics to status as craft.   The second iteration of an exhibition staged in Tasmania in 2013, the original premise, which challenged the artists to resolve the mode of presentation beyond the use of a plinth, is strengthened through complete removal of the work from a traditional gallery space. The title refers to the word 'enucleation', used primarily in the field of medicine, meaning to remove without detriment.
Curated by Serena Rosevear
Artists: Penny Byrne, Ebony Russell, Pie Bolton, Samantha Dennis, Arun Sharma and Fiona Fell.
Part of the Australian Ceramics Triennale.