Public Program
Eastern Shore Writers Group Launch: Corrosion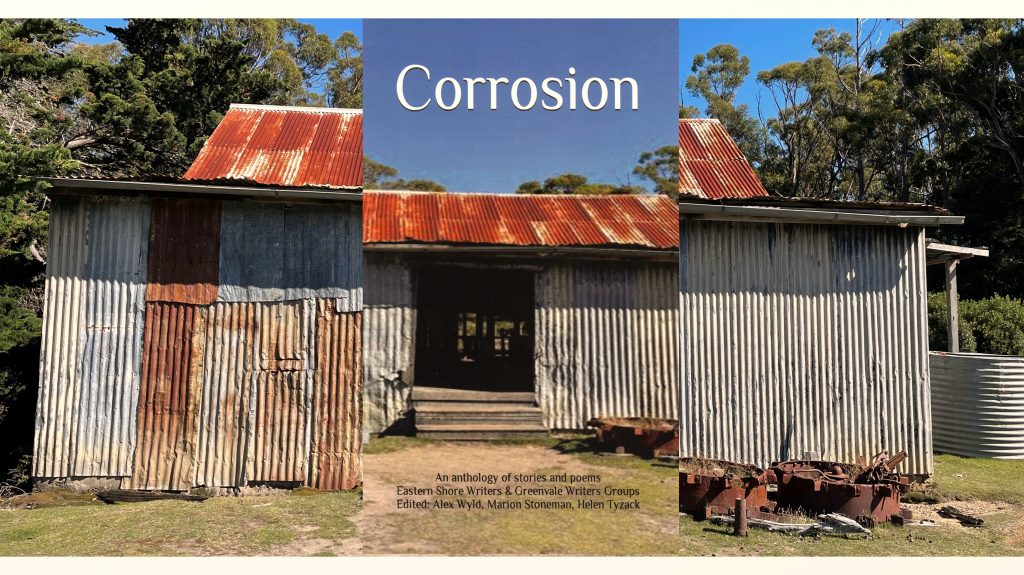 Come and celebrate the launch of the Eastern Shore Writers Group's second anthology of poetry and prose: Corrosion.
One corrosive concept versus twenty-six incorruptible minds—hop aboard the cargo ship of this collection and cruise through the corrugated canals of Corrosion: sail beneath cloudscapes amid the cacophony of cockatoos, crows and crimson castanets, past cold coasts, caves and collapsing jetties, via the chaos of cats and catastrophes, and straight into the crosswinds of COVID and cancer wards, the compulsions of crooks and killers, and the complications of creative kids and cantankerous customers!
Featuring work by 23 members of Eastern Shore Writers and three members of the Greenvale Writers Group in Far North Queensland, the book will be launched by Tracey Cockburn, Cultural Development Coordinator (Arts) at the Clarence City Council.
Meet writers in the Eastern Shore community, and hear them read from their work.
Copies of the book will be available for sale, as will drinks from the bar. And, afternoon tea will be free!
All welcome. Please RSVP here via Facebook or email marion.stoneman@outlook.com