Concert
Cygnet Folk Festival Sideshow: Dallahan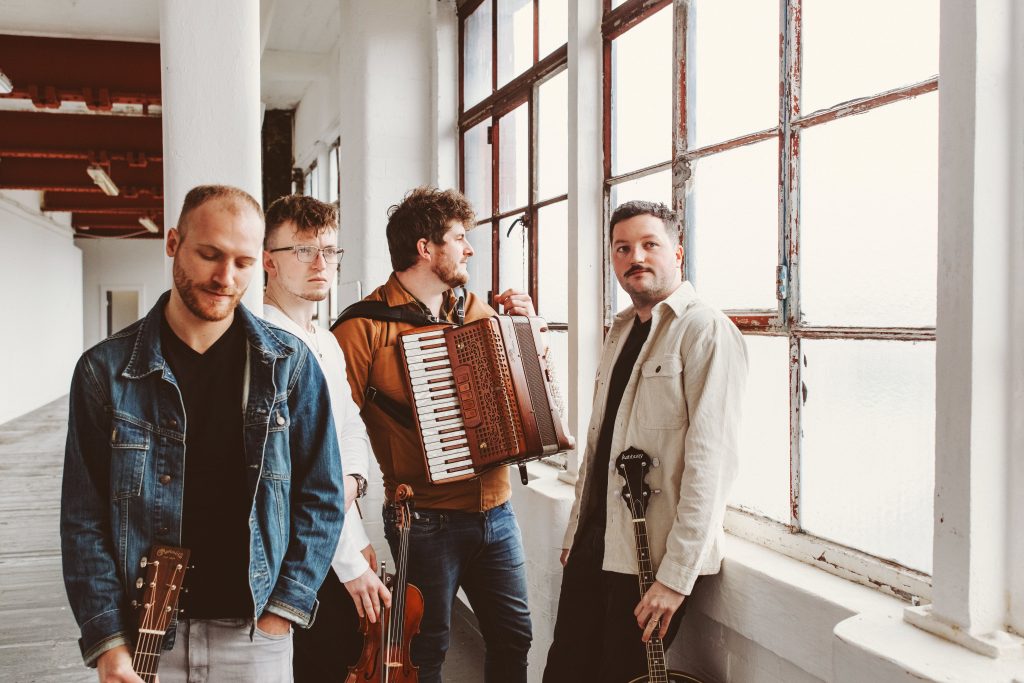 Get along to the first in our series of Cygnet Folk Festival Sideshows and experience the brilliance of Dallahan.
Forged in Scotland and Ireland's traditional music scene but drawing on the music of the Balkans and North America, Dallahan take their listeners on a journey. Traversing styles and countries of the world in a dazzling live show, they create their own unique brand of world-folk delivered with stunning virtuosity. The line-up consists of Jack Badcock on guitar and vocals, Ciaran Ryan on banjo, mandolin and fiddle, Andrew Waite on accordion and Benedict Morris on fiddle. 
Following the release of their debut album 'When the Day Is On The Turn' in 2014, described by fRoots magazine as "the most exciting Irish music I've heard in a long time…Lunasa for the new generation" the band toured extensively in Europe and North America, establishing themselves internationally at an exhaustive list of prestigious international events.
Now approaching a decade together as a band, Dallahan have become a veteran touring outfit and with each album they continue to evolve their sound, as is evident on their upcoming fourth studio album, 'Speak of the Devil'.
When: Monday 15 January 2024, 7pm
Where: Rosny Barn
How much: $30