Event
Coda Chroma (VIC) & Costume (TAS)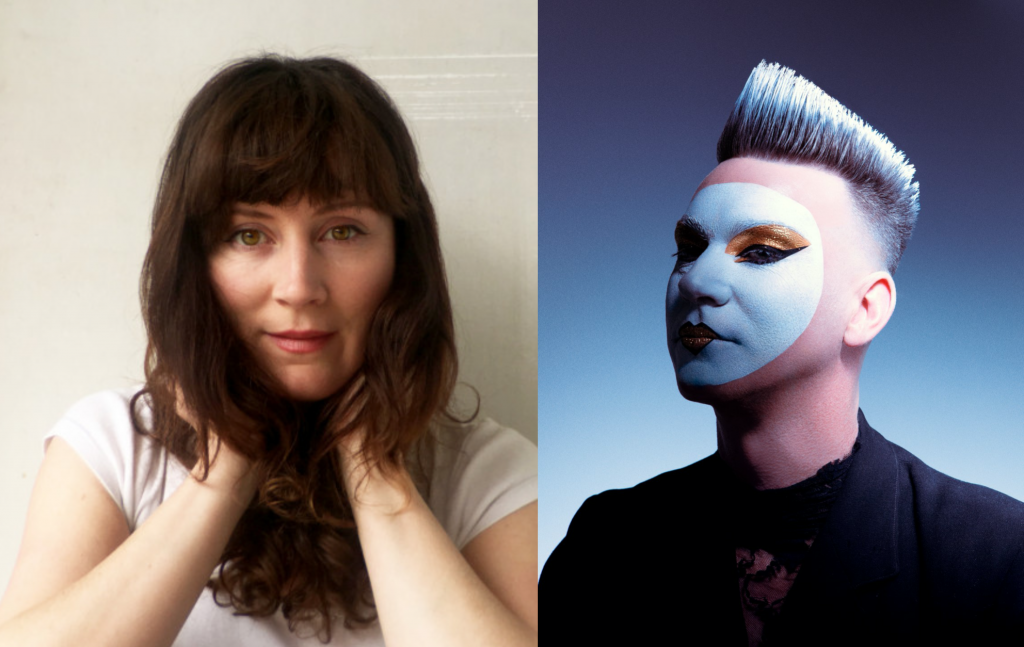 A special one-off concert experience with Costume & Coda Chroma which includes a special film screening of Window by director and cinematographer Ursula Woods. Inside the intimate sandstone walls of Rosny Barn.
Melbourne's Coda Chroma is the alias of Kate Lucas, and is a vehicle for her preoccupation with writing songs. Kate's restless muse covers everything from doom folk to psych pop, with flavours of surf rock, jazz, trip hop and folktronica.
Coda Chroma's songs are drawn from personal dreamscapes and real life encounters,
delivering poetic honesty, with a nostalgia for the unknown. She works very closely with NZ born producer Damien Charles on this cinematic indie folk project, creating otherworldly arrangements and expansive musical landscapes.
"The more that I listened to this beautiful work, the more that I began to understand the interplay between the complexity and the simplicity in songwriter Kate Lucas's storytelling that makes her one of the most innovative and noteworthy musicians in Australia today." – Firas Massouh, Tone Deaf/PBS Music Coordinator
"Immersion is the best – the only sensible – approach for complete satisfaction and proper understanding." – Bernard Zuel, Music Journalist
'If I Imagined' strikes a great balance: there's undoubtedly an experimental bent to Lucas' writing here, but it's so grounded in classic pop that it never gets away from her" – Dan Condon, Double J Features
"If I Imagined" is the new single from Coda Chroma aka Kate Lucas and the first to be lifted off her forthcoming, third studio album. The music is buoyant and upbeat, with snippets of jangle pop guitar, close vocal harmonies, and playful yet introspective lyrics riffing on alternate realities
The accompanying animated video was hand drawn by artist and musician Hana Brenecki, and compliments the music perfectly, with images in a state of rolling metamorphosis.

Costume's powerful, baroque art-pop was unveiled in Hobart at Dark Mofo 2019 to a packed house at the Odeon Theatre. The performance garnered numerous rave reviews: 'enthralling' (Backseatmafia), 'a festival highlight' (Ditch), 'you're going to want to experience Costume' (The Mercury), 'a haunting … mix of Darryl Hannah in Blade Runner, Klaus Nomi and Marilyn Manson' (The Monthly). Very quickly, Costume has earned itself a solid groundswell of interest and an enthusiastic following.
Costume's debut album PAN was recorded in October 2018 in Reykjavik at the iconic Greenhouse Studios (Björk, Sigur Ros, Kanye West). The album was produced by Ouston himself and mastered by Greenhouse founder, composer Valgeir Sigurðsson (Anohni, Múm, Oneohtrix Point Never). In February and March 2020, Costume embarked on their first Australian tour, which was cut short due to the pandemic.
Insta: https://www.instagram.com/___c_o_s_t_u_m_e___/
Spotify: https://open.spotify.com/artist/33dQiJcBtt7ZWh1XWio4wF?si=SQ9MixVlTTW0JSyLvHIPgw
Website: www.costyoume.co
Window is a collaborative film project created by the Artist Film Workshop collective, featuring contributions by a selection of Australian and international filmmakers. Window was made in response to the first Australia-wide COVID-19 related lockdown in 2020.
Taking inspiration from Hitchcock's Rear Window, each filmmaker contributed one roll of black and white celluloid film (8mm/16mm) documenting the visual aspects particular to their confinement. Together, these films form a portrait of domestic isolation, collectively examining the cinematic potential of the contemporary social order.
Window comprises of 17 discreet works, including individual contributions (where a filmmaker has edited and soundtracked their own film), as well this larger piece where multiple filmmakers have relinquished control of their individual footage to a shared, collaborative edit. Allowing for a more democratic way of working, this method unlocks unexpected and imaginative expressions that otherwise may never have materialised otherwise.