Exhibition
Collecting Women: Chantale Delrue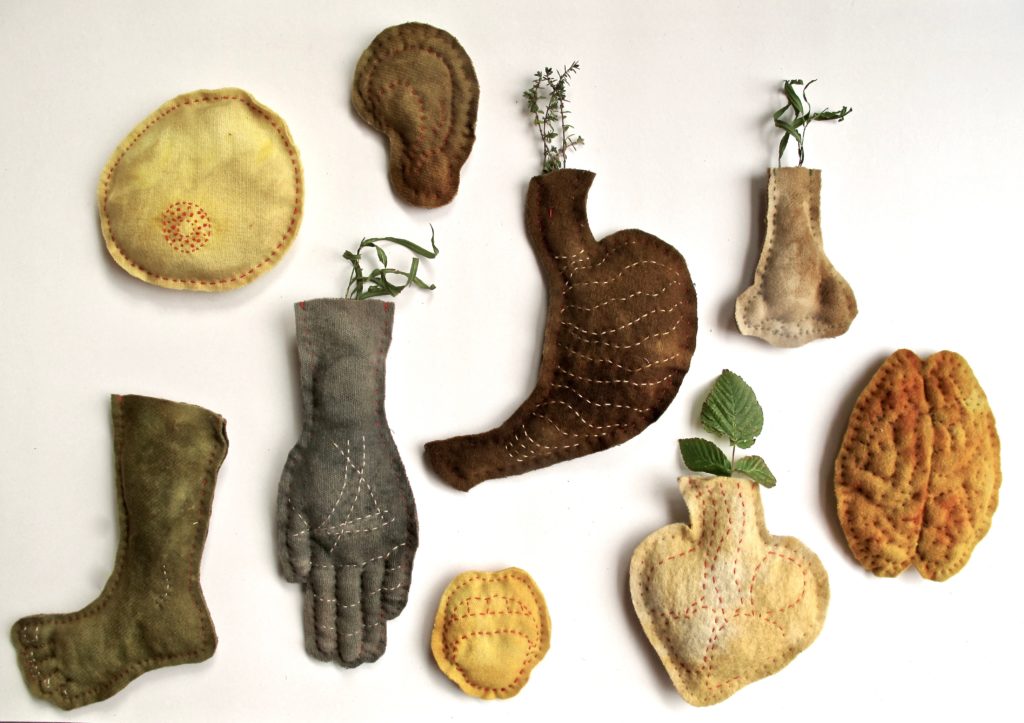 While learned men studied Latin, science and medicine at institutions, it often was the women who had the practical knowledge of grassroots medicine.  They collected specimens for the scientists such as Joseph Banks and Frederick von Mueller as well as for the apothecaries who sold their wares at exorbitant prices.
The historic cottage is the setting of Chantale Delrue's latest exhibition. Drawing on her fascination for medicinal herbs inherited from her mother, Delrue combines drawing, painting and textile works to delve into the historical stories of women collecting herbs, botanizing and doing embroidery.
Actual plant materials are used to produce some of the works. Smell and sound add to the immersive environment of the domestic cottage.
Come to the opening event on the 15th of November, with opening speaker Annick Ansselin
Workshop info:
Come and draw alongside the artist on Wednesday afternoons from 2 to 4 and learn about botanical drawing or bring your embroidery for Thursday afternoons to join in  a stitching circle. Please bring your favourite herbal medicine recipes or stories to add to our herbal installation and come for a chat.