Festival
Clarence Jazz Festival: Day 5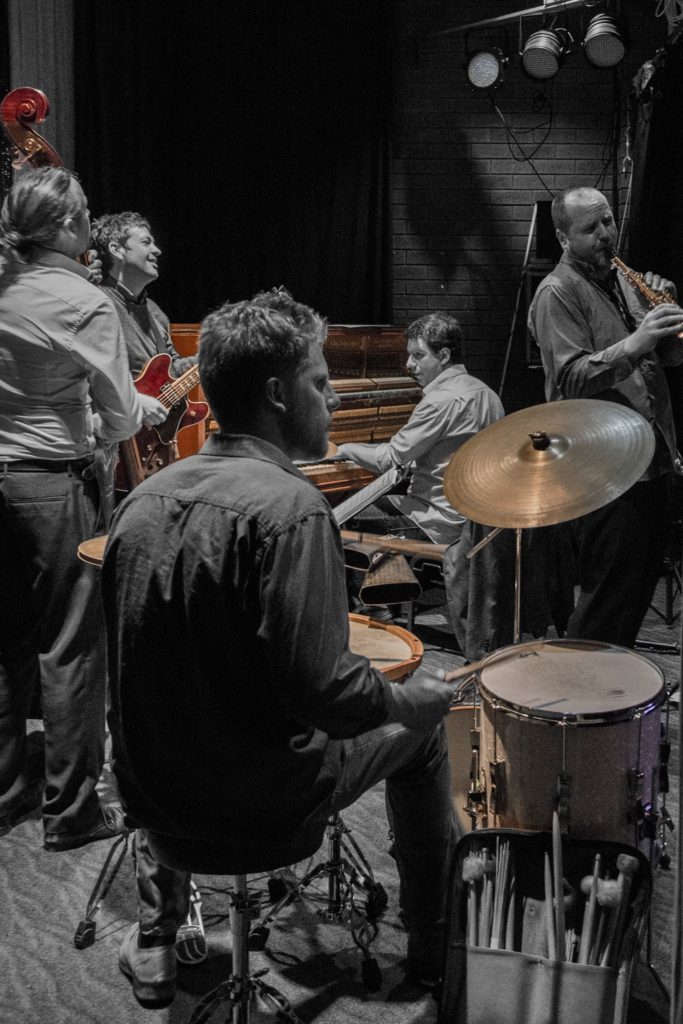 The lush lawns of the Rosny Farm invite you to roll out a picnic rug and soak up the ambience with two of our hottest outfits swinging low:
6pm: The Rugcutters Jass Band – It's a sockdolager, and no foolin'!  Flappers, Dandies, Sheiks, Wallflowers, Dewdroppers, Honeydrippers and Vamps, come and get hot!
7pm: Mangus and Co. – Watch out for gravel rash as Mangus growls his way through a repertoire of seductive blues and early jazz with a cohort of infamous jazz miscreants with special guest Katie Raucher.
the Jazz Lounge at Rosny Barn then engages its thrusters:
8-10pm: The Modern Jazz Quartet by the Hobart Jazz Quartet – MJQ, led by John Lewis was a massively influential band spanning 40 years that specialised in sophisticated, cool jazz focused on counterpoint playing over a bed of blues. For this outing the hot cats of the Hobart Jazz Quartet take a deep dive into their repertoire and methods, to get the Jazz Lounge on a steady simmer.