Exhibition
Charting Colour in The Gray Zone: Penny Burnett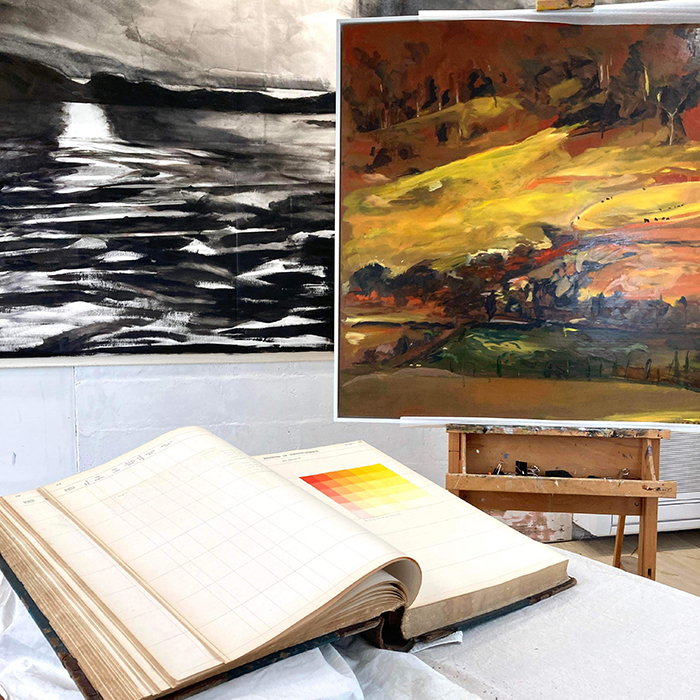 Charting Colour in the Gray Zone is a window into a painter's quest to understand colour. The focal point of this exhibition is a unique, bespoke colour-chart book started during the first COVID-19 lockdown. This ongoing labour of love – painting sequential tonal colour charts, is an exercise commonly loathed and misunderstood by art students, a task seldom revisited post-art school.
Little did the artist know, this rhythm of methodically charting colour would not only shift the way they paint and perceive landscape but also open another door of understanding – a nuanced conversation about those pigments that are often considered non-colour: black and white. Borrowing the loaded term, The Gray Zone, this exhibition is an invitation to visually re-consider the contested binary of black and white by celebrating the innumerable possibilities of charting colour.
Image: Penny Burnett studio image.