Opportunity
Call for Entries: Clarence Prize 2023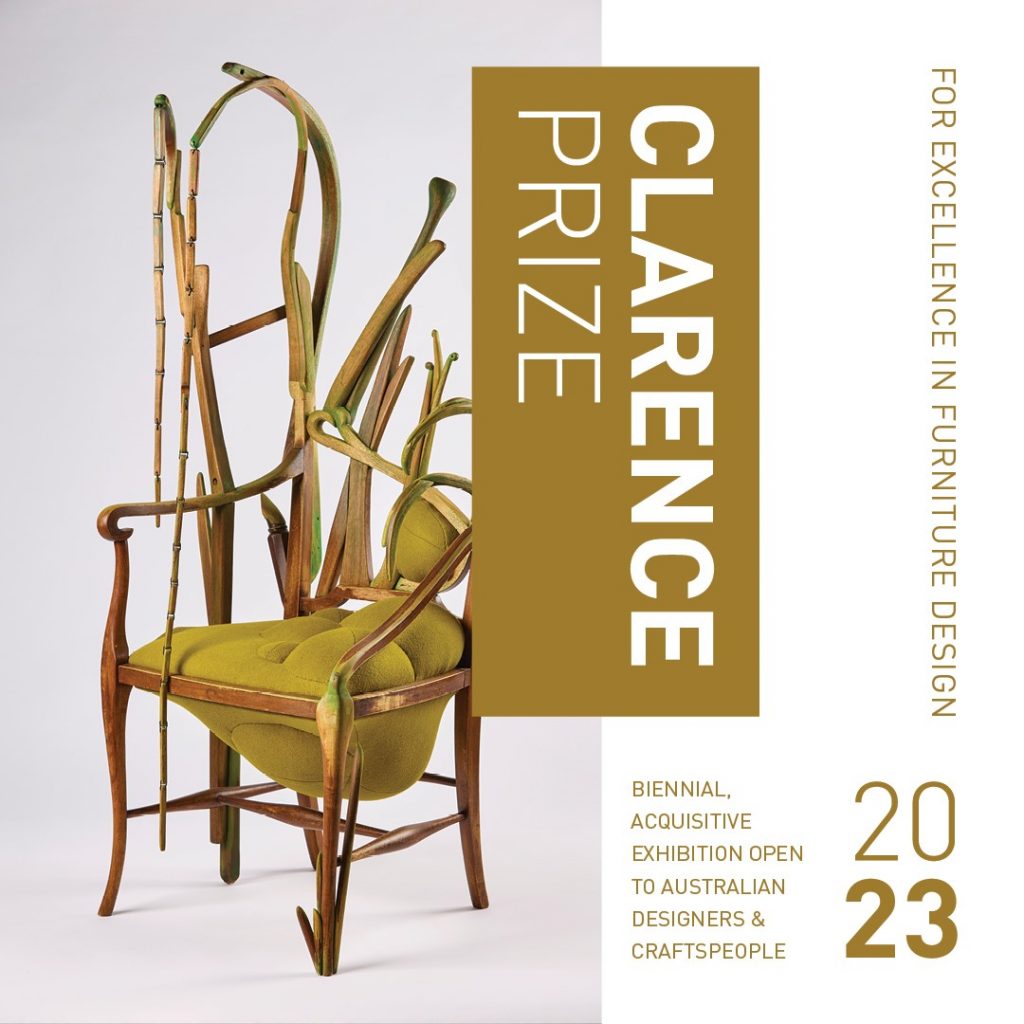 The Clarence Prize is a biennial exhibition celebrating the best in innovative Australian furniture design and creation. The prize recognises furniture design that demonstrates quality of aesthetic, craftsmanship, ingenuity in function and purpose, material considerations and sustainability.
The prize aims to demonstrate the breadth and diversity in Australian furniture design and making today.
The prize welcomes entries that interrogate issues around ethical and sustainable design. Designs can be experimental, speculative, exhibiting craftsmanship, or design for production.
PRIZES
One acquisitive prize of $20,000 will be awarded to the winner as selected by the judging panel. The work will be acquired into the Clarence Art Collection.
One non-acquisitive prize of $1,500 will be awarded for a work that is highly commended by the judges.
One non-acquisitive encouragement award of $1,500 will be made to an emerging designer as selected by the judging panel.
Interstate finalists are eligible to receive up to $500 towards freighting their final entry to Rosny Farm. 

ENQUIRIES
PH: (03) 6217 9607
Email: rosnyfarm@ccc.tas.gov.au
Web: www.clarenceartsandevents.net
SUBMISSION CLOSING DATE
The closing date for entries and accompanying documentation is Midnight 14 April 2023.  Applications received after this date will not be considered. All entries are to be submitted electronically.
EXHIBITION DATES
Exhibition Opening and Prize announcements: Friday 14 September 2023
Exhibition continues: 15 September – 15 October 2023