Event
Bellerive Fiesta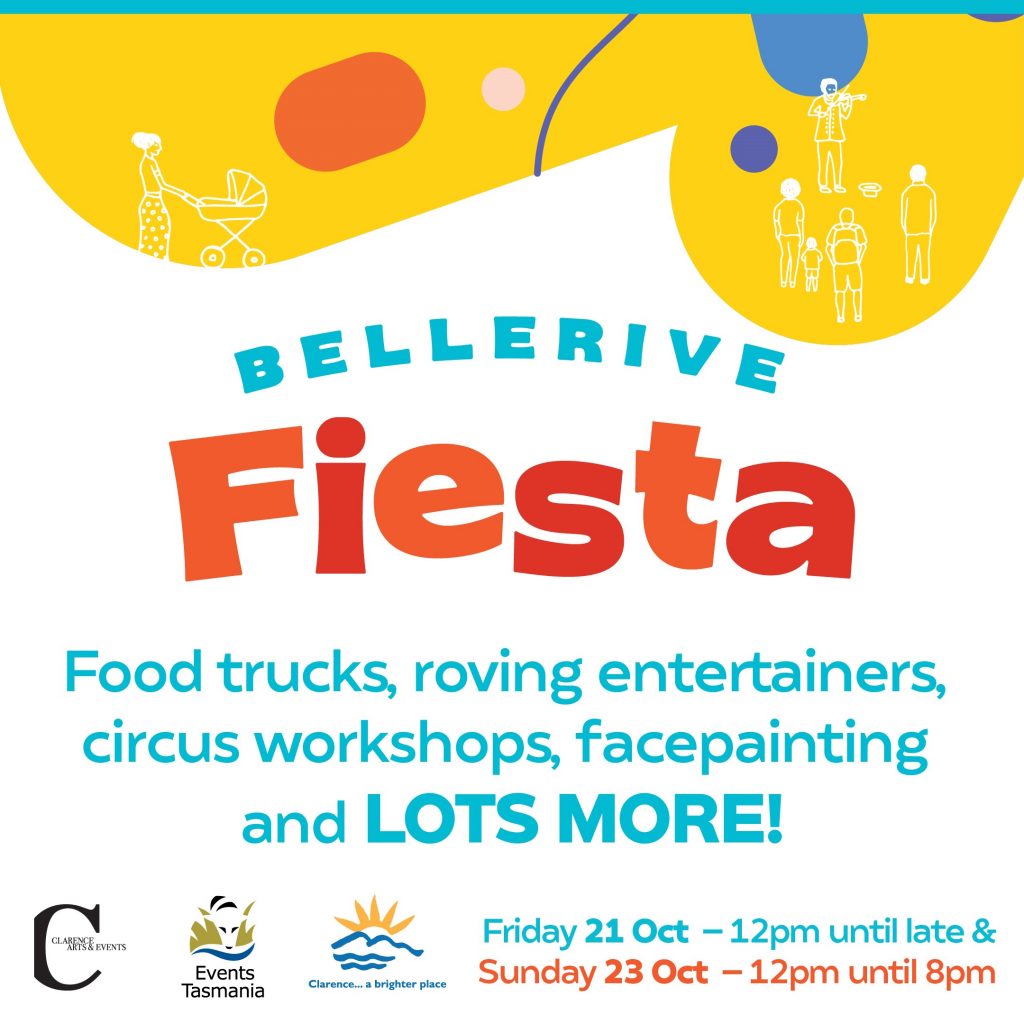 As punters get ready to swarm the iconic Bellerive Oval later this month for the ICC Men's T20 World Cup 2022', the popular Australian sporting pastime won't be the only form of spring entertainment on offer.
To welcome disembarking ferry patrons in style as they start their leisurely walk to Bellerive Oval, Clarence City Council will be hosting its very first Bellerive Fiesta on Friday 21 and Sunday 23 October.
The Bellerive Boardwalk will be transformed into a fun and festive space for the whole family, featuring a wonderful play space by Soda Projects (MONA, Taste of Summer), giant bubble play for kids – big and small – to create their very own giant bubbles or you can learn to juggle, try some stilt walking, diablo or poi throwing with Social Circus Tasmania.
The event will also include free face painting, the brilliant Hugo Bladel with Off Ya Trolley Mobile Disco, Beat Latina dancers and a host of other roaming performers, as well as food from your favourite food trucks including Kaki Lima, Wattlebanks, Munchies Street Food and more.
The ICC T20 Mens' Cricket World Cup will be having fixtures on Friday and Sunday this weekend – at 3pm and 7pm on Friday the 21st, and 3pm on the 23rd. We have organised activities around these matches. A rough idea is as follows:
Friday the 21st
Face Painting 12.30- 2.30 & 4.30-6.30
Social Circus Tasmania will be on site 1pm- 6pm
Giant Bubble Play sessions at 1pm, 2pm, 5pm and 6pm
also, Mermaid and Pirate will be hitting the Boardwalk with their Octopets at 2pm, 5pm and 6pm.
Off Ya Trolley with  Hugo Bladel will be entertaining everyone, as will Mangus, Charles McCarthy and Harry Edwards
On Sunday, the match is an afternoon one so the main active times will be in the afternoon – but the food trucks will be onsite and serving food all day!
Face Painting 1pm- 3.00
Social Circus Tasmania will be on site 12.30pm- 3.30pm
Giant Bubble Play sessions at 1.30 and 2.30
also, Mermaid and Pirate will be back for the afternoon as well as all our musicians. Svetlana Accordionista will be joining us in the evening entertaining the crowd with her bohemian mix of romantic and eccentric tunes!
For any enquiries please call the Events Team on 6217 9620.