Exhibition
among stone and stars: Ariel Ruby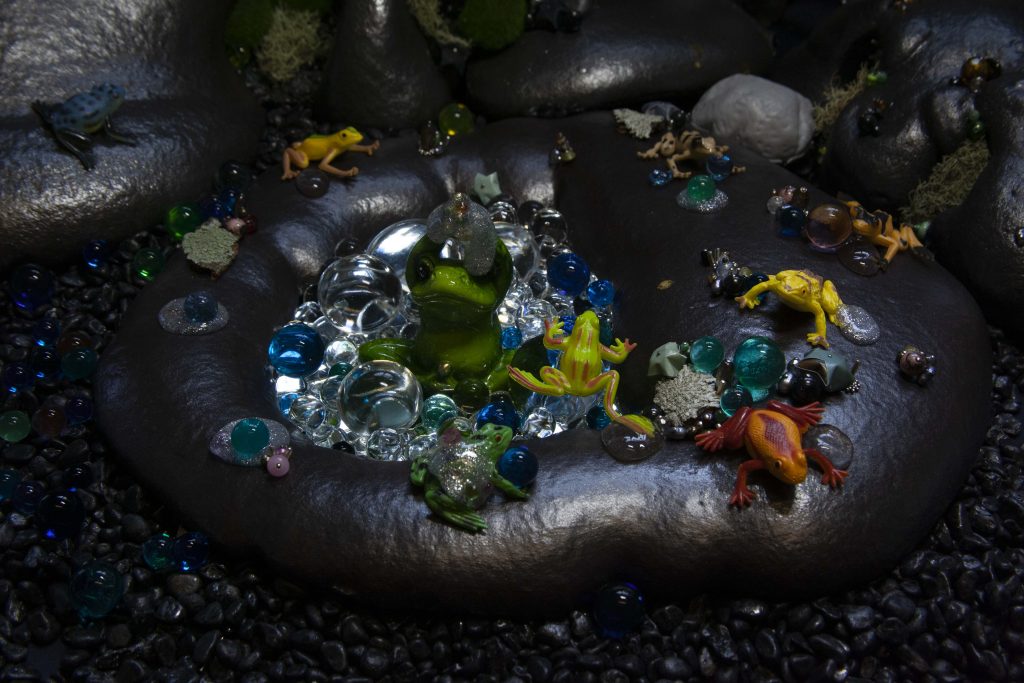 A sci-fi reimagining of a story within a story, its origins in the dreaming history of the people of the Gunaikurnai nation, later taken and appearing unreferenced in the 1970's children's fantasy novel, 'The Nargun and the Stars'.
Elements both organic and synthetic create the set for a video piece, whilst the Barn becomes the enshrinement of an ancient creature, half human and half stone from a place now known as the den of Nargun. This re-telling of the story ponders ideas about the negative impact of colonisation on the land, and the subsequent retaliation of the natural elements that have been destroyed in the process.
Ariel has set out to demystify the characters she was introduced to in the novel as a child. Through research, creation, and reflection she hopes to resurrect the story in a new space with a new way of engaging with the associated tensions.
To read the essay associated with the exhibition, please download the file below:
Download related material