Concert
A Weekend in the Life of a Piano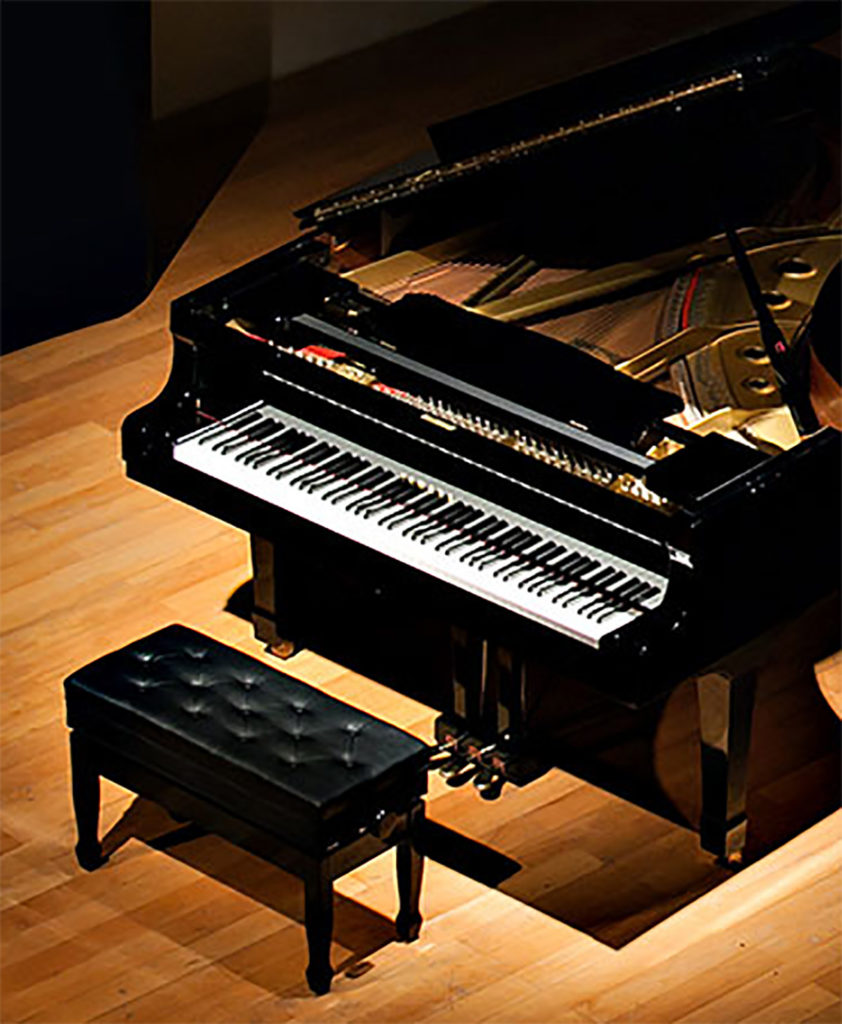 Ten Days on the Island presents
A WEEKEND IN THE LIFE OF A PIANO
Inside Rosny Barn, built stone by stone in 1818 by convicts, a perfectly tuned grand piano waits. Over the course of the final weekend of the Festival, it will be played by three of Australia's finest pianists in six wildly contrasting concerts. This intimate series showcases the extraordinary virtuosity of pianists Sonya Lifschitz, Paul Grabowsky and Alex Raineri, who are joined by three equally brilliant creative collaborators – performance artist Christine Johnston, singer-songwriter Lior and author-conductor Paul Kildea.
This dazzling group of artists offering solo and collaborative performances spanning several centuries and multiple genres. Catch one or two concerts per evening, perhaps enjoy a glass of Tasmanian wine in between, as you explore the relaxed environment of the historic Rosny Barn precinct. If you don't want to miss a minute of this wonderful weekend, clear your calendar and book all six performance ticket with our discount bundle option.
SOLOS
FRI 22 MARCH
ALEX RAINERI 6 PM
PAUL GRABOWSKY 8pm
Two solo programs could not be more different! The first spans Schumann, Beethoven and Mozart while in the other an 'inner conversation' shapes a program of personal jazz favourites.
COLLABORATIONS
SAT 23 MARCH
SONYA LIFSCHITZ & CHRISTINE JOHNSTON ABOVE/BELOW 6PM
PAUL GRABOWSKY & LIOR 8PM READ MORE
Four extraordinary Australian performers intertwine individual artistry and shared expression; words and music become a beguiling dialogue.
HISTORIES
SUN 24 MARCH
SONYA LIFSCHITZ, STALIN'S PIANO 5PM
Sonya Lifschitz's collaboration with composer Robert Davidson is a recital like no other. An exploration of big themes in modern history, it deploys virtuoso piano deftly synched with texts from iconic creative and political figures, archival video footage and spoken word.
ALEX RAINERI & PAUL KILDEA, CHOPIN'S PIANO 7PM
Chopin's Piano: A Journey Through Romanticism follows the turbulent life and mysterious disappearance of the modest piano upon which Chopin composed his 24 Preludes, Op. 28. In this shared recital, Paul Kildea tells the story of this remarkable instrument, punctuated by a performance by Alex Raineri of the extraordinary Preludes.