Concert
A Christmas Concert of Baroque Music by Musica Dolce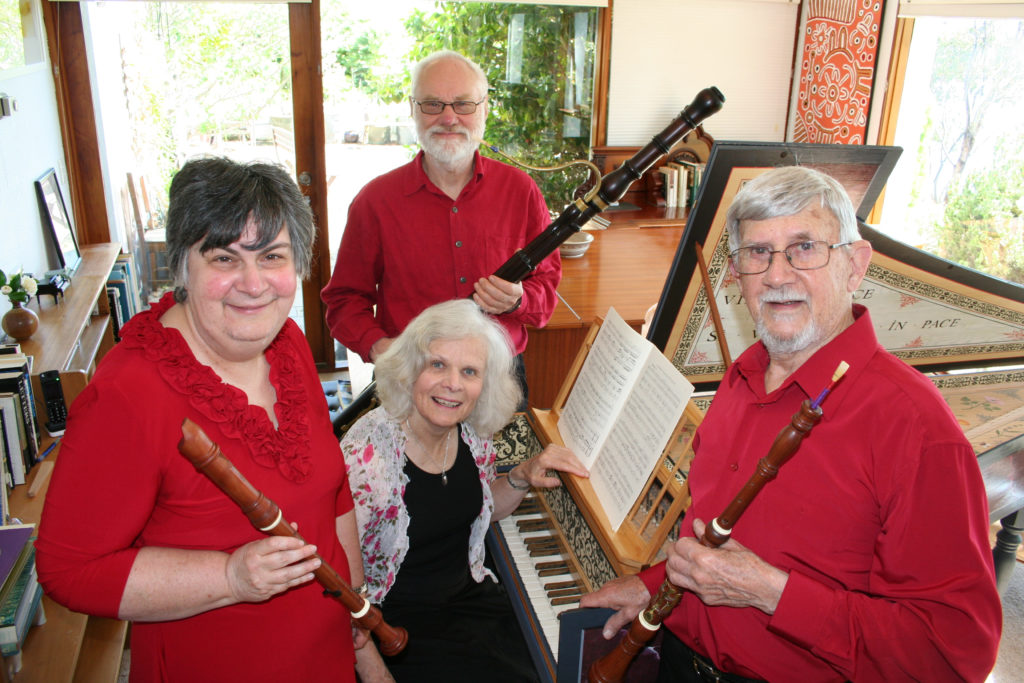 The program will have a Christmas flavour including the Christmas concerto by Corelli to be played on two recorders and basso continuo. Also performed will be a work by Marc-Antoine Charpentier Noels sur les Instruments which is an arrangement of six Christmas carols that were well-known in the baroque period.
Singer Helena Markovitch will perform a number of works for Xmas including a Cantata by Telemann titled Muntre Gednaken about the three holy kings, an aria from  J.S. Bach's Christmas cantata Ich Freue mich in dir (I Rejoice in You) and Coventry carol.
Also on the programme is a concerto by Boismortier, originally for 5 flutes but played on two recorders, two oboes and harpsichord and a canzon by Scheidt titled Canzon super Intrdam Aechiopicam.